We help local families and individuals in crisis with food, toiletries and other essential items. We also provide advocacy, guidance, and support to address underlying issues.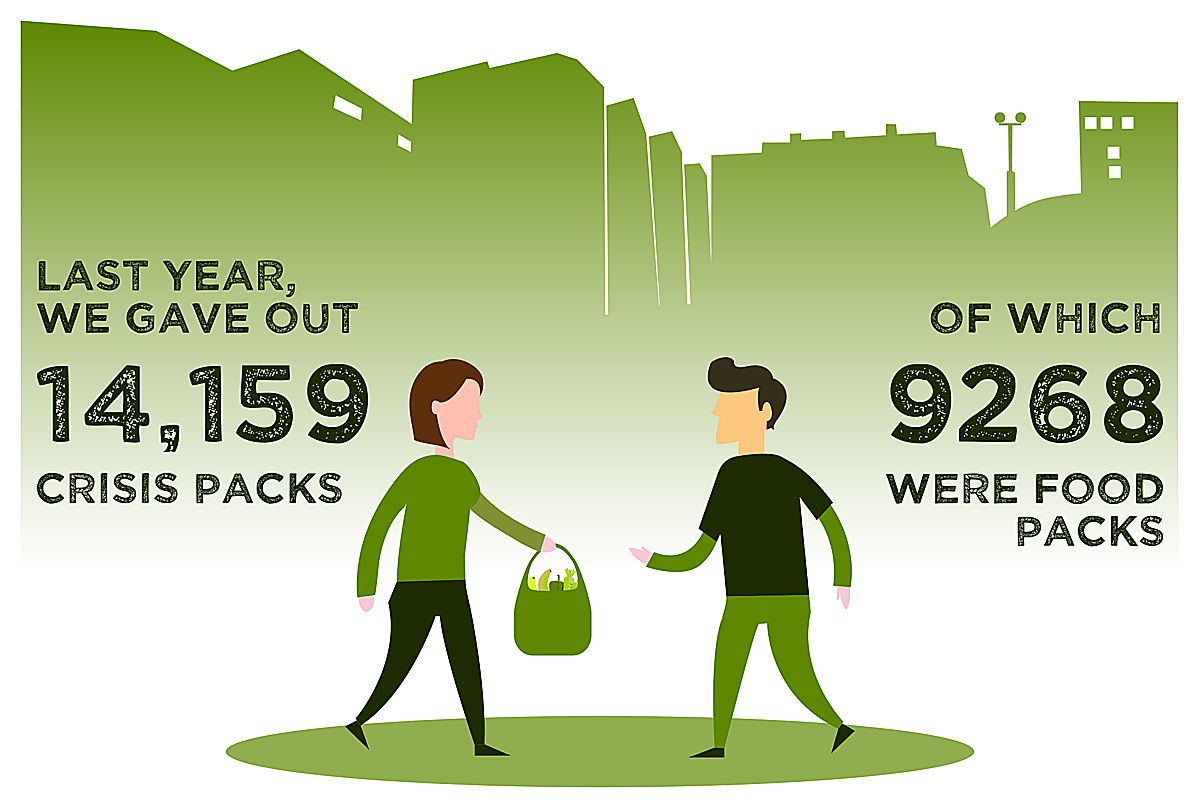 Our aim is simple. To improve the quality of life of individuals and families experiencing extreme disadvantage in our local community by providing practical support.
---
Feeding Families update June 2020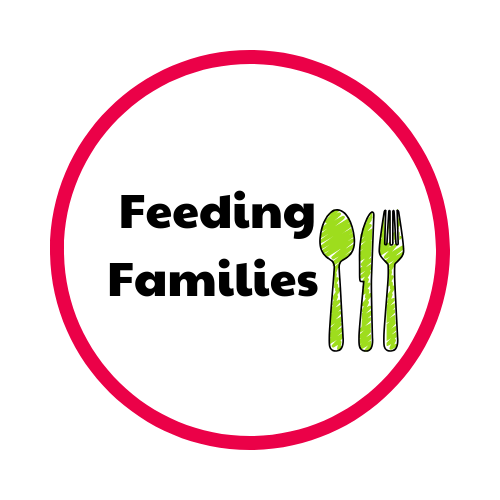 We were delighted to hear yesterday's announcement that the government will be continuing the Free School Meals voucher system over the summer holidays. This support will be a lifeline for many families in Huddersfield, who would otherwise have struggled.

Now that this provision has been confirmed, The Welcome Centre has taken the decision not to run the Feeding Families programme this summer, as it will thankfully not be needed. Any funding we already have for Feeding Families will be ring fenced for future school holiday provision, when government provision won't be in place.
Of course, even with Free School Meals voucher extended over the summer holidays, many families will still struggle with budgeting and finances and the additional costs the school holidays can bring. Anyone who finds themselves in that position can still access food pack support from The Welcome Centre, regardless of whether or not they're in receipt of Free School Meals vouchers.

All of our family packs over the summer holidays will be supplemented with additional items such as colouring books and pencils and treat foods, to make them even more family friendly.

If you need support from The Welcome Centre, call Local Welfare Provision (Kirklees Council) on 01484 414782 to get a referral.
---
**Statement on the Coronavirus outbreak in the UK**
Following the updated advice from government on responding to Coronavirus we have updated The Welcome Centre's position.
The Welcome Centre will remain open. Our work is considered essential, therefore we will remain open and continue to deliver our service, but we are changing how we operate.
Lord Street (our main centre) remains closed to the public with immediate effect, only staff and volunteers will be allowed on site. This is to protect the safety of our staff and volunteers, donors, and clients.
Our warehouse in Lockwood is now open to receive your donations. We are open Monday to Friday from 10.15 am to 1.15 pm and ask you to follow all social distancing rules. Please do not visit if you or a member of your household is unwell so that we can protect our volunteers, staff and other donors.
Clients will no longer be able to collect their food packs from the Centre, instead packs will be delivered to clients' homes. We have been working closely with the council to put delivery plans in place, in the event of a lock down. The council will be doing the home deliveries, not staff or volunteers from The Welcome Centre.
Please note we are unable to get to the phone to answer all of your phone calls at the moment, so if you do call please do leave a voicemail and we will get back to you as soon as we can. Alternatively send us an email [email protected]
From the whole team at The Welcome Centre, your support means a lot to us during this very difficult time.