We help local families and individuals in crisis with food, toiletries and other essential items. We also provide advocacy, guidance, and support to address underlying issues.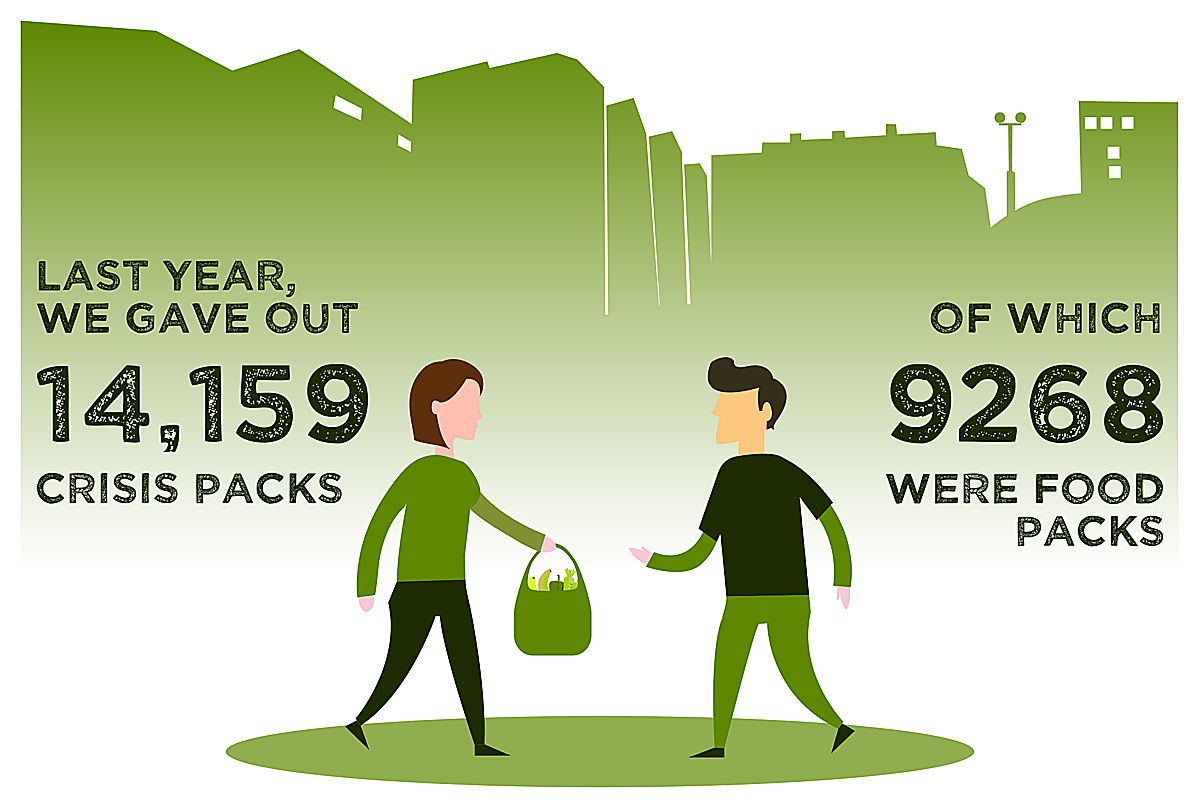 Our aim is simple. To improve the quality of life of individuals and families experiencing extreme disadvantage in our local community by providing practical support.
---
**Statement on how we're operating during Coronavirus**
The Welcome Centre continues to operate, providing food and other essentials to those in need in the wider Huddersfield area. However, because of Coronavirus we're operating a little differently at present:
Lord Street (our main centre) remains closed to the public, only staff and volunteers will be allowed on site. This is to protect the safety of our staff and volunteers, donors, and clients.
We are operating a delivery system - food packs are delivered to clients' homes, rather than clients collecting from Lord Street.
Our warehouse in Lockwood is open to receive your donations. We are open Monday to Friday from 10.15 am to 1.15 pm and ask you to follow all social distancing rules. Please do not visit if you or a member of your household is unwell so that we can protect our volunteers, staff and other donors.
The best way YOU can help us is by donating money or food from our shortages list. See ways to donate here
From the whole team at The Welcome Centre, your support means a lot to us during this very difficult time.