We help local families and individuals in crisis with food, toiletries and other essential items. We also provide advocacy, guidance, and support to address underlying issues.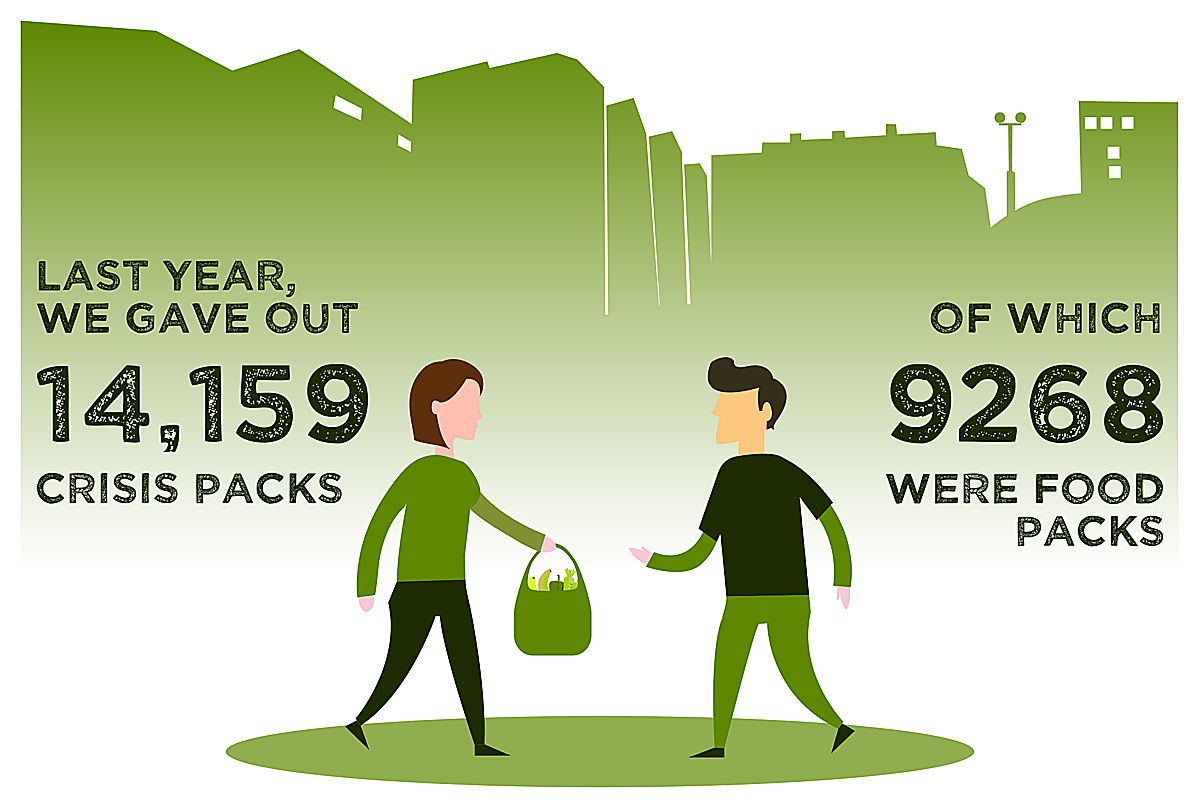 Our aim is simple. To improve the quality of life of individuals and families experiencing extreme disadvantage in our local community by providing practical support.
---
---
**Statement on the Coronavirus outbreak in the UK**
Following the updated advice from government on responding to Coronavirus we have updated The Welcome Centre's position.
The Welcome Centre will remain open. Our work is considered essential, therefore we will remain open and continue to deliver our service, but we are changing how we operate.
Both Lord Street and the warehouse are now closed to the public with immediate effect, only staff and volunteers will be allowed on site. This is to protect the safety of our staff and volunteers, donors, and clients.
Clients will no longer be able to collect their food packs from the Centre, instead packs will be delivered to clients' homes. We have been working closely with the council to put delivery plans in place, in the event of a lock down. The council will be doing the home deliveries, not staff or volunteers from The Welcome Centre.
The best way YOU can help us is by donating money.This protects us all from unnecessary social contact, and allows us to buy any stock we need. See ways to donate here
Please note we are unable to get to the phone to answer all of your phone calls at the moment, so if you do call please do leave a voicemail and we will get back to you as soon as we can. Alternatively send us an email [email protected]
From the whole team at The Welcome Centre, your support means a lot to us during this very difficult time.