Syngenta Huddersfield have been supporting The Welcome Centre for many years.
Huddersfield manufacturing centre Syngenta has been open for more than 100 hundred years and has a strong community focus. Employees are given a wide choice of local charities to support through the Employee Community Gift Fund.

Over the years Syngenta has supported The Welcome Centre by sponsoring annual music festival Marshfest, through fundraising challenges such as the Step In club and litter picking as well as their staff fruit and veg tuck shop and large Christmas food collections.
Syngenta's most recent donation of hand sanitiser and face masks to support our clients and volunteers has been greatly received.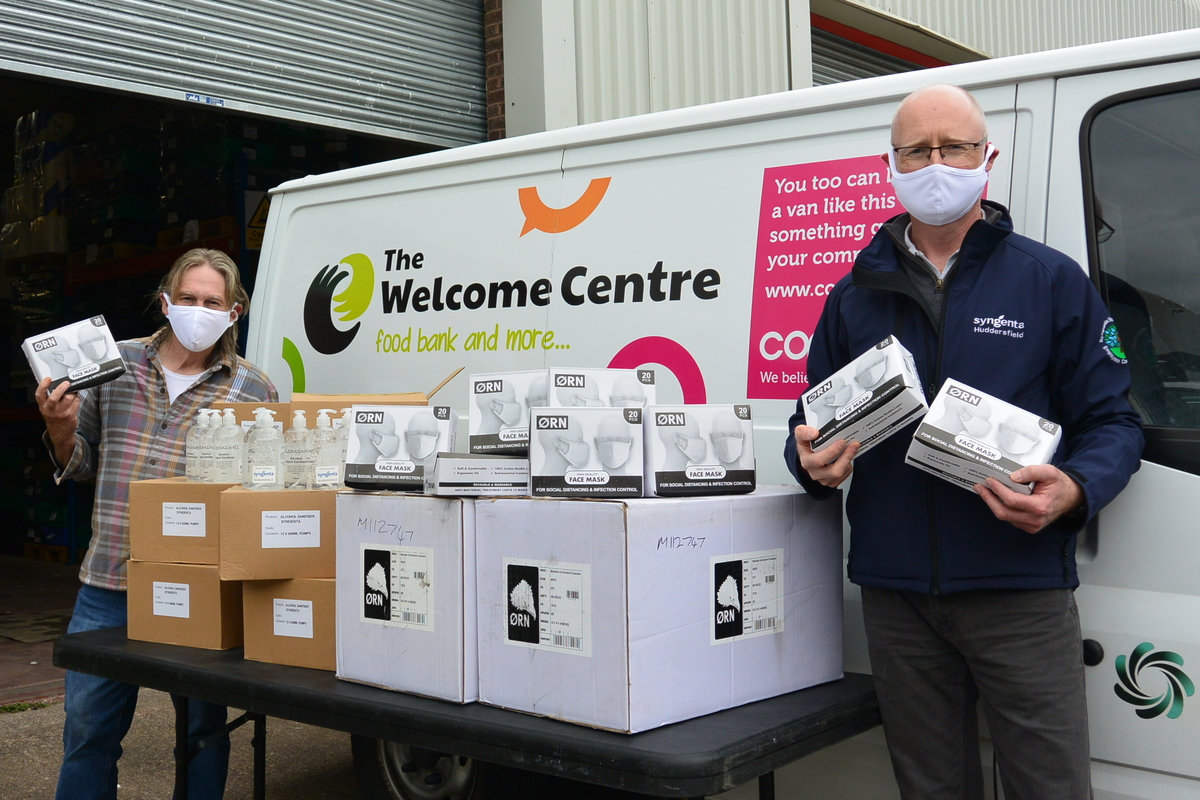 Carl Sykes, Community Relations Manager at Syngenta said
We value highly, the important work that staff and volunteers do for The Welcome Centre Foodbank, improving the quality of life for individuals and families experiencing extreme disadvantage. We're very proud to support the staff and volunteers at The Welcome Centre.
Find out more about Syngenta on their Facebook or Twitter pages.