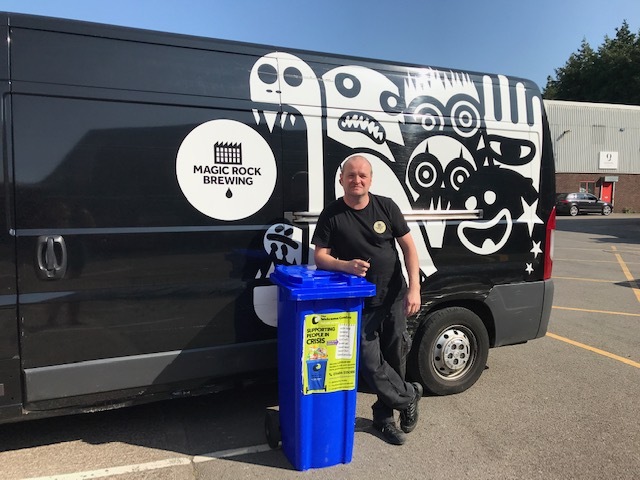 The Welcome Centre needs the support of the business community. Could your business make a difference?
We're supported by a range of local businesses who provide us with financial and food donations. Their support enables us to provide basic essentials to local people in need.
If you are a business that shares our passion for helping people like Jane and would like to support our work, we'd like to invite you to join us as a business partner.
Become a business partner
What is a business partner of The Welcome Centre?
They are a local business that provides a minimum annual donation of £2,000 or a gift in kind (such as surplus food). The money is spent on our core running costs, to enable us to continue offering our much-needed service.
What's in it for you?
Partnerships should work both ways; that's why partnering with us isn't just about a photo opportunity and handing over a cheque (although we do love cheques). If you partner with The Welcome Centre, we can offer you opportunities to improve your employee engagement, Corporate Social Responsibility profile, and more.
Below are just a few of the benefits we can offer our business partners, but we'd really love to hear from you about your own partnership ideas.

Your partnership will feature on our website, social media channels, newsletters and via the local press
You'll receive a monthly update from our Fundraising Manager about how your donation helps
Your support will be spoken about at events and conferences
Your branding and logo will be promoted by The Welcome Centre
You'll have access to our branding so that you can promote your partnership and your passion for supporting people in crisis in the local community
You'll be given the opportunity to volunteer with us at the centre
If you'd like us to present to your board, staff, clients, or customers about the work we do, and how you're supporting us, we'll be there