The Leeds-based kitchen design team, Inspired Design renew their support for the third year in a row with a donation of £1,750 to The Welcome Centre.
Local kitchen design company Inspired Design partnered with The Welcome Centre in December 2020 in the midst of the Covid pandemic. They have continued their partnership with us adding a further donation of £1,750 in March 2023.
Inspired Design has been open since 2009, originally based in Huddersfield but now in the elegant City Mills in Morley. Owners Jonathan and Neil who live in Huddersfield joined The Welcome Centre as a Business Partner back in 2020. They wanted to start giving something back to their local community.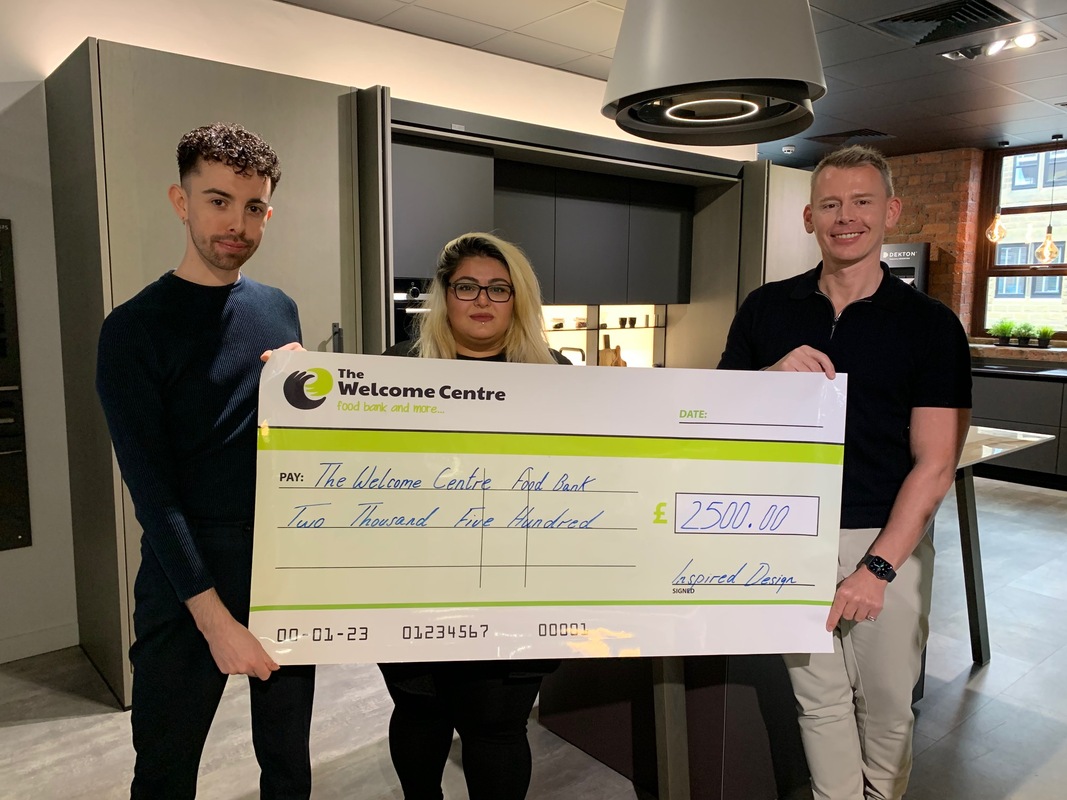 Neil Hemingway, Owner said
As a local business, we wanted to show our support to local organisations that are helping people facing hardship. With the cost of living soaring and so many people finding it hard to make ends meet, we knew that by supporting The Welcome Centre our donation would be making a difference to families across Huddersfield.
We're delighted that in December 2020 , January 2022 and March 2023 we've been able to donate to The Welcome Centre a total of £4,750 to support their amazing work. The donation will go towards helping them provide food and other essentials to other people facing financial hardship across Kirklees.
Who is Inspired Design?
Inspired Design is a local, family-run business with over 20 years of experience in kitchen design and installation. Our core kitchen ranges are Schuller and next125, both these ranges offer a wide range of variety and the highest level of quality. We pride ourselves on displaying innovative technology in appliances and worktops. Our projects are nationwide but mainly in the West Yorkshire area.