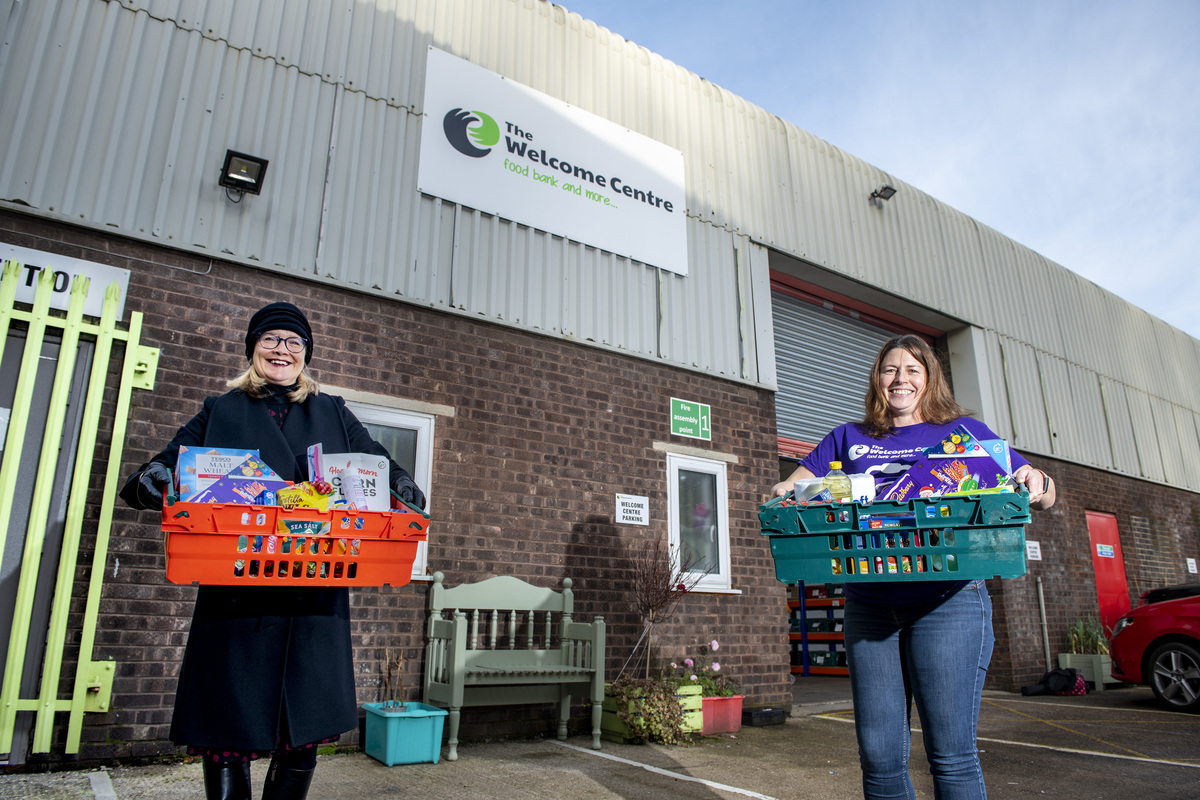 ONE17 Architects & Interior Designers continue their support of The Welcome Centre food bank.

Armitage Bridge based Architects & Interior Designers ONE17 make annual donations to The Welcome Centre food bank. ONE17 have been supporting Huddersfield's foodbank for more than 10 years and their generous donation provides valuable funds as demand for their service increases.
ONE17 Architects & Interior Designers, who recently celebrated 60 years of business, have a history of supporting local charities and have donated generously to their community. In recent years they have donated design time, money and food to support The Welcome Centre alongside many other local charities.
Caroline Lee from ONE17 said
A big thank you from all at ONE17 Architects & Interior Designers to all the staff and volunteers at The Welcome Centre. It's always a pleasure to support the great work that you do to help local people in crisis and especially so during the current pandemic. It was great to see such a fantastic article in the Guardian that really highlighted the challenging times we are in and the essential help and care that you provide.The Welcome Centre remained open throughout the Covid19 pandemic, adapting to a delivery service with the support of Kirklees Council and Kirklees Neighbourhood Housing. Despite the pandemic, the centre saw an uplift in generosity from the local community, with businesses, families and individuals donating both food and money to help those who are struggling due to COVID-19.
Emma Greenough, fundraising manager at The Welcome Centre, said
ONE17 were one of our founding business supporters and have continued to champion our charity for more than 10 years. Their ongoing support and charitable donations make a real difference to our organisation and we're proud that they continue to partner with us after such a long time. This year has been incredibly hard for everyone across the UK and even more so for those in financial crisis. The donation of £1,000 from ONE17 comes as we see demand increasing rapidly for our food bank and it will help us to continue providing the much needed essential packs to those most in need within our community.