Caring colleagues at First4Lawyers help Huddersfield food bank support families in crisis
Colleagues at Huddersfield-based First4Lawyers went the extra mile to support a local food bank following its busiest year on record.
Staff took part in a 'reverse advent calendar', bringing in food items daily throughout December to supplement the firm's annual £1,000 donation to Huddersfield's The Welcome Centre.
The charity, which provides advice and support to those struggling as well as food and other essential items, has seen demand peak, handing out the equivalent of over 361,000 meals in the last 12 months. These have gone to feed almost 6,000 local people in need, more than a third of whom were children.
Emma Greenough, fundraising manager at The Welcome Centre, said:
We are delighted that First4Lawyers has continued to support our food bank, which makes a big difference to people in crisis. We are in a time of peak demand, with more families than ever facing both food and fuel poverty. Support from our local business community is key to our ability to support those not just in short-term crisis but those now facing long-term poverty.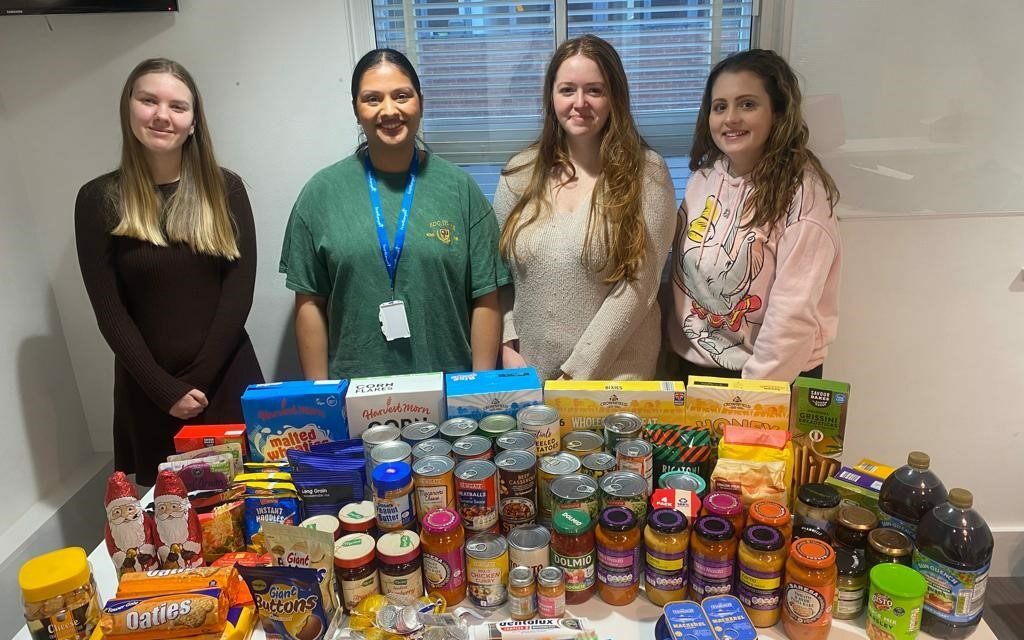 The Welcome Centre supported a record number of individuals and families in financial crisis last year and was even forced to move operations to its warehouse for more space.
It expects demand will continue to rise over the coming months and says the support of companies like First4Lawyers, which has donated £3,500 to date as well as food collections, is more vital than ever.
Qamar Anwar, managing director of the Dundas Street firm, said:
Although we are a national brand, we are a local company, employing local people, and it's upsetting to think of so many people in our own community who are struggling.That's why, in addition to a £1,000 donation which the firm was pleased to be able to make again for the third year, colleagues wanted to do something else to help.
The reverse advent calendar really captured people's imaginations and generated in excess of 100 food items which I know were very gratefully received.
We're proud to support The Welcome Centre, which does such fantastic work, and look forward to continuing our relationship in the future.
For further information, please contact: Sue Carr, Black Letter Communications 020 35671208 [email protected]
About First4Lawyers
For 14 years, First4Lawyers has been the driving force behind successful personal injury and clinical negligence law firms. Operating as a genuine marketing collective, the firm's exacting standards consistently deliver quality claimants to its panel member law firms. High-impact marketing campaigns, including a hugely successful TV campaign, a vigorous approach to vetting and customer service, delivered by an expert customer team, and a guiding principle to deliver a truly ethical and effective service for claimants seeking access to justice, ensures First4Lawyers is the most trusted brand in the claims market.
The company is a seven-time winner of the Claims Management Company of the Year at the prestigious Personal Injury Awards, and a double-winner at the Modern Claims Awards in the Claims Management Firm of the Year and Claims Management Team of the Year categories. The company operates a zero-tolerance policy on fraud.
www.first4lawyers.com https://jointhepanel.first4lawyers.com/