Skip to main content
The Welcome Centre needs the support of the business community. Could your business can make a difference?
We're supported by a range of local businesses who provide us with financial and food donations. Their support enables us to provide basic essentials to local people in need.
If you are a business that shares our passion for helping people like Jane and would like to support our work, we'd like to invite you to join us as a business partner.
What is a business partner?
A business partner of The Welcome Centre provides a minimum annual donation of £1,000 or a gift in kind (such as surplus food). The money is spent on our core running costs, to enable us to continue offering our much-needed service.
---
What's in it for you?
Partnerships should work both ways; that's why partnering with us isn't just about a photo opportunity and handing over a cheque (although we do love cheques). If you partner with The Welcome Centre, we can offer you opportunities to improve your employee engagement, Corporate Social Responsibility profile, and more.
Below are just a few of the benefits we can offer our business partners, but we'd really love to hear from you about your own partnership ideas.

Your partnership will feature on our website, social media channels, newsletters and via the local press.
You'll receive a monthly update from our Fundraising Manager about how your donation helps
Your support will be spoken about at events and conferences.
Your branding and logo will be promoted by The Welcome Centre.
You'll have access to our branding so that you can promote your partnership and your passion for supporting people in crisis in the local community
You'll be given the opportunity to volunteer with us at the centre.
If you'd like us to present to your board, staff, clients, or customers about the work we do, and how you're supporting us, we'll be there.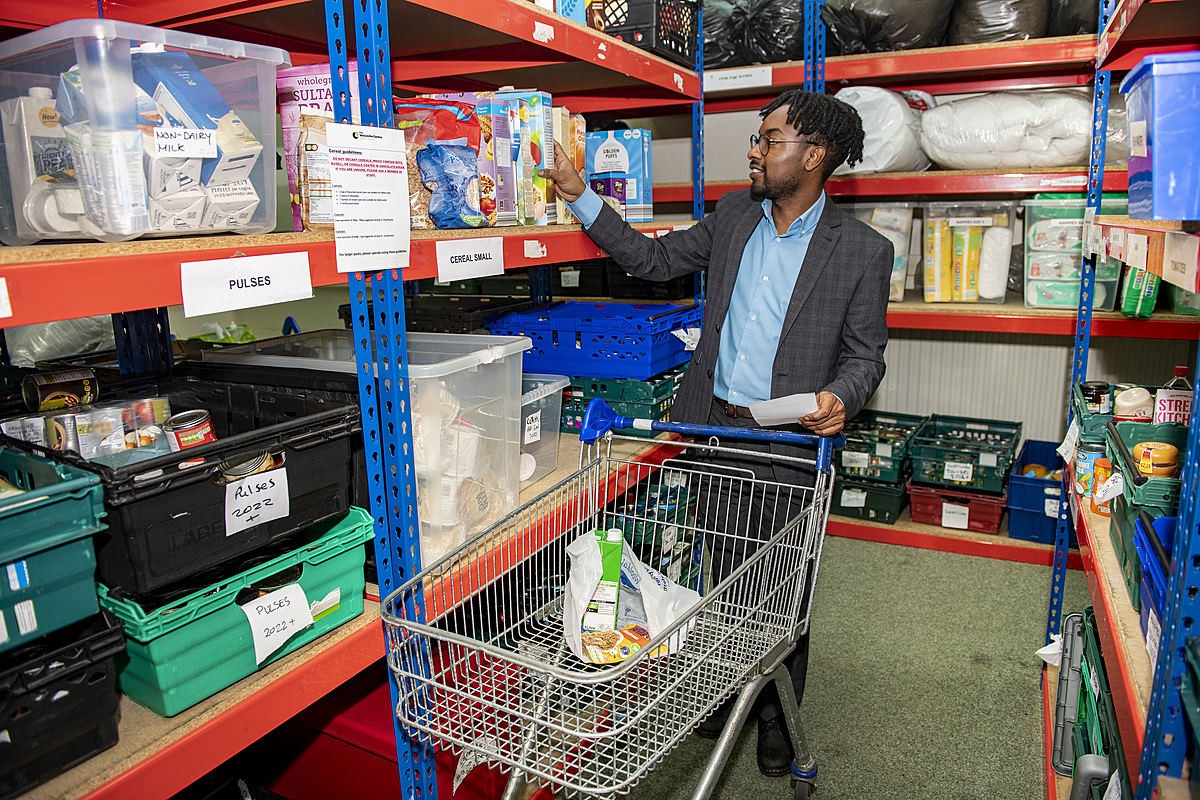 ---
Looking for something less formal?
We've got some suggestions below of how your business can help us, but we know that you might have your own exciting ideas. We'd love to hear about them.
---
Charity of the Year
Companies choosing The Welcome Centre as their Charity of the Year, take part in fundraising activities over the year and set a target to work towards. If you want to fund a specific project let us know. Sheards support The Welcome Centre as Charity of the Year
---
Sponsorship packages
We have a number of sponsorship opportunities available from events to campaigns. Becoming a sponsor has benefits such as helping to make your brand more visible to new audiences. Syngenta sponsors Marshfest
---
Employee volunteering
The Welcome Centre can provide employees with a day's volunteering at the food bank. This is a great opportunity for employees to give back to their community within work time and get a clear understanding of the work of the food bank. Lloyds employees make a difference

---
Fundraising events
Organise your own events. We can offer support, publicity and materials to help you with this. Need some fundraising ideas ?

---
Match funding
Another winning way to motivate staff is to promise to match the sum raised by employees.

---
Payroll giving
A great way to build a lasting relationship between your business and us and for staff to support a local cause they care about.

Payroll Giving, also known as Give As You Earn, is an easy, and tax effective way to make a regular donations, so it costs you less to give more. It enables you to give to The Welcome Centre straight from your gross salary (before tax is deducted) giving immediate tax relief on your donations.
Check with your HR department to make sure that your company offers Payroll Giving. If they do, they will arrange your donation through your salary for you.

---
Collection points
Could you host a collection point for food donations or a fundraising collection tin for cash donations.
---
If you want to discuss your ideas or want more information email [email protected] or call 01484 515086.