Alternative ways to make a donation
Donating via our online Donate page is the quickest way to donate, however, below are alternative ways you can support us financially.
Make a bank transfer
To make a one-off or regular donation direct from your bank account, please use the details below. If you do set up this type of transfer, it's helpful if you drop us an email or give us a call and let us know. It means we can make sure we've got your contact details correct and thank you or your group for your donations.
Our bank account is held with Unity Trust
Bank account name - The Welcome Centre
Sort code - 60-83-01
Account number - 20309338
Reference - your name or group donating
To add Gift Aid to your donation, please complete the Gift Aid form at the bottom of this page.
Set up a standing order
If you want to set up a standing order and have online banking, then please use the details above in the "Bank Transfer" section.
Alternatively, please download the form below and post/take it to your bank. Please let us know if you set one up so we can say thank you. If you are a taxpayer and are happy for us to claim Gift Aid, please complete the Gift Aid form at the bottom of this page or download the form and return it to us.
Text donate
To donate to The Welcome Centre via text, please follow these simple steps. You can donate between £2 and £20 as a maximum donation.
Text WELCOMECENTRE10 to 70085 - this will send a £10 donation to The Welcome Centre
Text WELCOMECENTRE5 to 70085 - this will send a £5 donation to The Welcome Centre
Text WELCOMECENTRE20 to 70085 - this will send a £20 donation to The Welcome Centre.
The donation will be added to your next phone bill and will include a standard text message charge.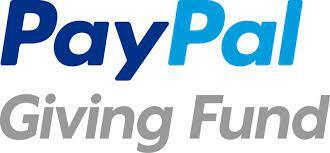 If you prefer to donate via PayPal please do so via our PayPal Giving page. This is the charity arm of PayPal that cover any administration fees.
Send a cheque
Cheques should be made payable to The Welcome Centre and sent to 15 Lord Street, Huddersfield, HD1 1QB. Please include your contact details.
Leaving a legacy is a wonderful way to carry on supporting causes that matter to you long after your lifetime. They ensure the causes you care about most can continue to make a difference.