Community Cards held their AGM on the 19th July and made another substantial donation to The Welcome Centre.
Members from various local card making groups, gathered together, to share the work and news of Community Cards. They surprised Ellie Coteau , Chief Executive of The Welcome Centre with a very generous cheque.
Ellie said
£5000 makes such a difference to our charity. It helps us to keep the doors open and help local people in crisis.
The Welcome Centre would like to thank all of the groups who helped raise so much, on top of the thousands already donated over the years.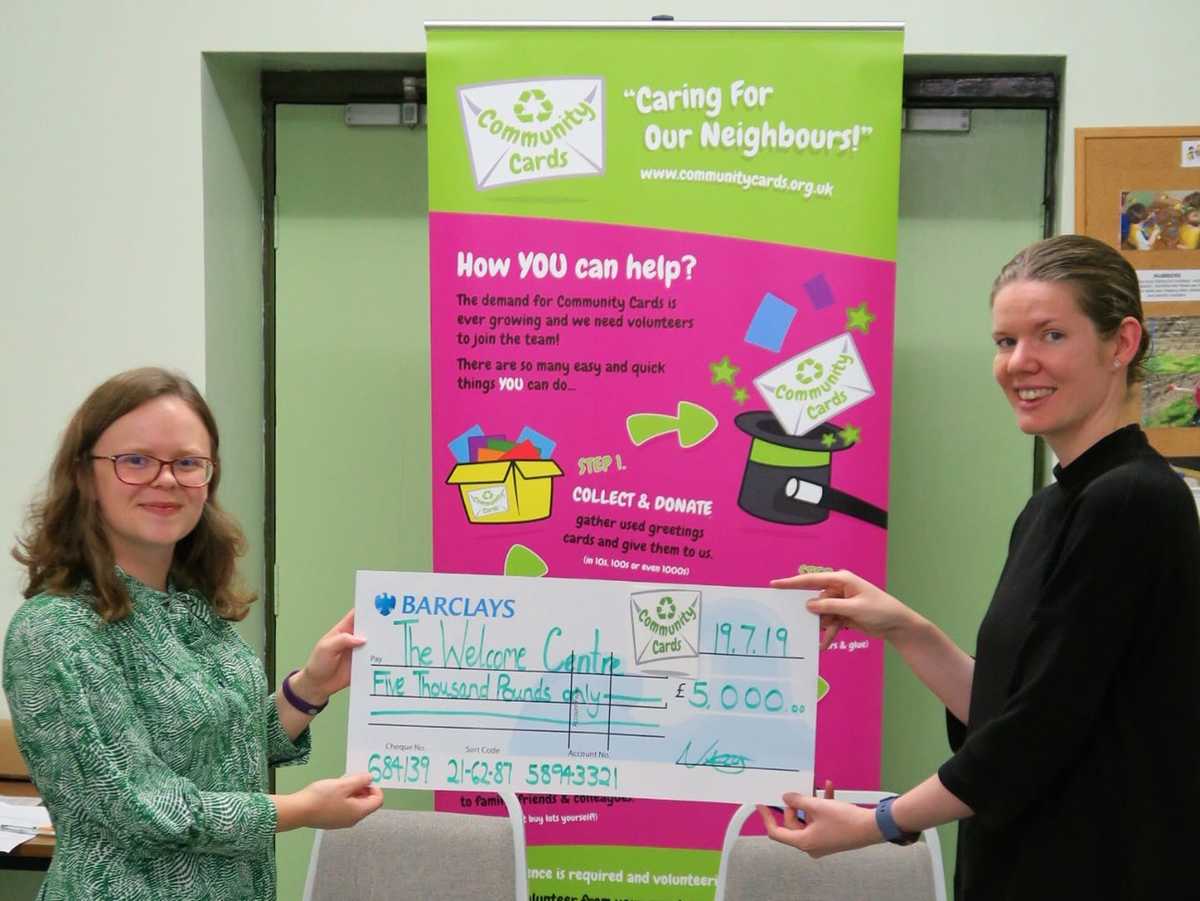 You can find out more about Community Cards here.