Stafflex renew their support for The Welcome Centre for the 3rd year running.
Local recruitment agency Stafflex have shown their support of Huddersfield food bank, The Welcome Centre, by making their third annual donation of £1,000.
Stafflex, who are celebrating their 20th anniversary this year, have a strong community focus and support many local charities and community groups. They supply quality staff to the industrial, engineering, education and office sectors across West Yorkshire.
The Welcome Centre, which has also been running for more than 20 years, supports local people in crisis with basic essentials such as food, toiletries and bedding, but also offers advice, guidance and support to those clients who need it. In the past 12 months, The Welcome Centre has provided nearly 240,000 meals worth of food to local families and individuals in crisis.
Last year, Stafflex sponsored the Christmas lunch for the 100 dedicated volunteers at The Welcome Centre, and with people at the heart of both organisations, the relationship continues to grow. Demand for the food bank continues to rise, so this year's donation will help with the running costs and stock purchases for client food packs.
Nemi Alexis, Marketing Executive at Stafflex said:
Historically Stafflex has always had strong ties to the local community and The Welcome Centre plays a vital role in supporting people in Huddersfield so I'm delighted that we're continuing to contribute in terms of funding. We have a great relationship with the charity as many of our staff enjoy volunteering at the foodbank or warehouse on a regular basis as part of our corporate social responsibility programme and we look forward to many more years of support!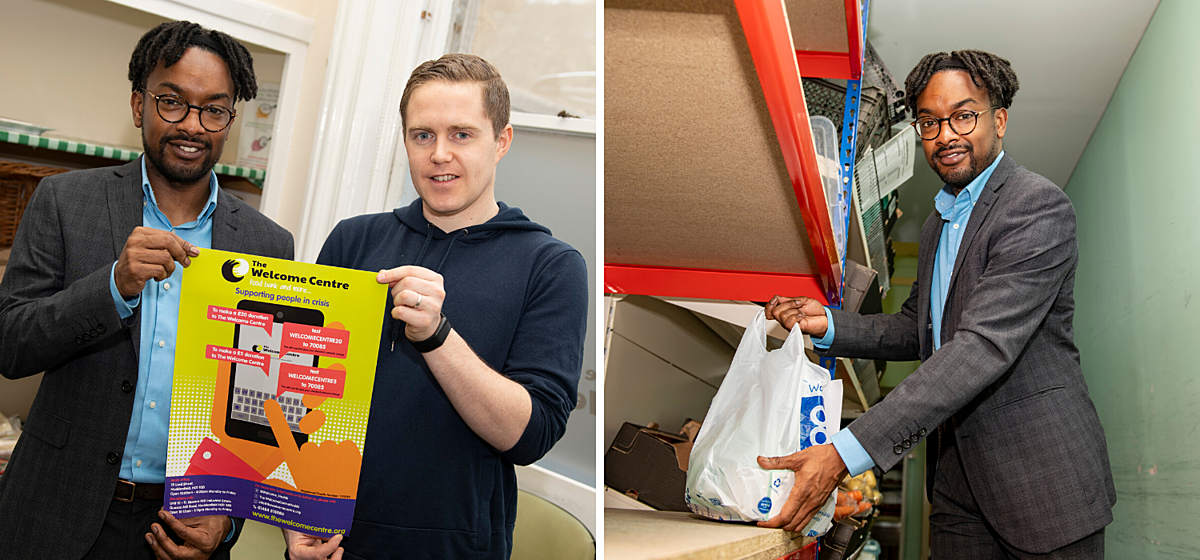 Emma Greenough, Fundraising Manager at The Welcome Centre said: "
Both of our organisations focus on giving a personalised service to our clients, and we're delighted that Stafflex have renewed their support of The Welcome Centre. As a small charity, the generous support of the local business community helps us to keep up with the demand for our service. The Welcome Centre has grown year on year and is now giving out more than 22,000 meals worth of food per month. A donation of £1,000 means a lot to us, and we hope more charity minded businesses like Stafflex show their support.
Visit their website for more information about Stafflex