Visiting a food bank is often the last resort, so we try to make it as easy as possible and check that you have all you need.
We can provide food, toiletries, bedding, household items, pet food and small electricals. It's important to us that our packs suit the needs of the individual or families receiving them. Our food packs are nutritious and contain a variety of foods. These include tinned and packet foods alongside fresh fruit and vegetables, bread, meat or vegetarian options. We try to provide a good quantity of nutritious, high-quality food in our food packs, and tailor each pack to meet people's dietary requirements and preferences. We believe in respecting people's food choices no matter what financial predicament they find themselves in.
The food packs we give out contain enough food for seven days.
When you get referred, tell us what your needs are, so we can make your pack just right for you. For example, we can offer packs that are
Vegetarian
Halal
Dairy or wheat-free
Allergy based
Without foods you don't like or struggle to eat
You'll have enough food for 7 days which will make a variety of filling meals.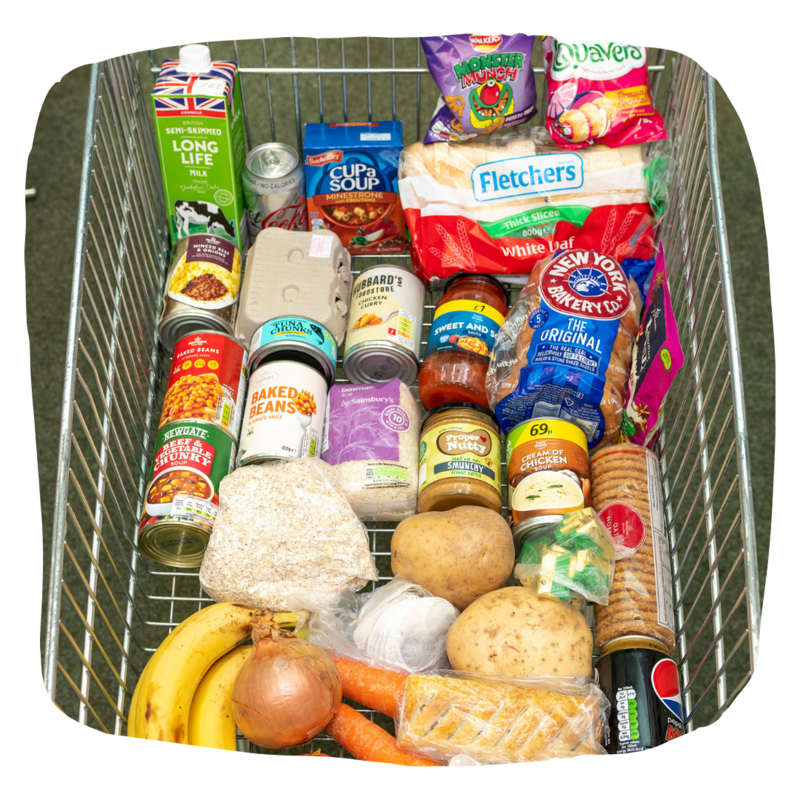 An example of a single food pack without additional dietary requirements
Tinned soup and packet soup
Tinned meals such as chilli, curry, minced beef
Cereal
Pasta, rice or noodles with cooking sauce
Longlife milk
Fresh or tinned fruit
Eggs
Baked beans
Biscuits, cakes and rice pudding
Fresh or tinned vegetables including potatoes
Bread and butter
Tinned fish
Peanut butter
Teabags
Microwave rice or pasta pot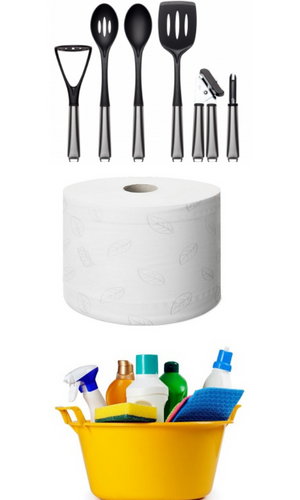 We can provide additional packs too
In addition to food, we also provide a variety of other crisis packs to suit your needs. These include
toiletries
pet food
cleaning packs
bedding
nappies
home-starter packs (cutlery, plates, pans etc)
We're more than just a food bank.
We offer clients advocacy, guidance and support to help them address any underlying or ongoing issues which prevent them from getting back on their feet. You can find out more about the additional support we provide here
As an independent, local charity, we rely on the support of local people like you; please help us if you can.