---
Visiting a food bank is often the last resort. So we try to make it as easy as possible and check that you have all you need.
The Welcome Centre provides packs of food, toiletries, bedding, household items, pet food and small electricals.
It's important to us that our packs suit the needs of the individual or families receiving them.
Food packs
Our food packs are nutritious and contain a variety of foods. These include tinned and packet foods alongside fresh fruit and vegetables, bread, meat or vegetarian options.
When you get referred, tell us what your needs are, so we can make your pack just right for you. For example we can offer packs that are
Vegetarian
Halal
Dairy or wheat free
Allergy based
Without foods you don't like or struggle to eat
You'll have enough food for 7 days which will make a variety of filling meals.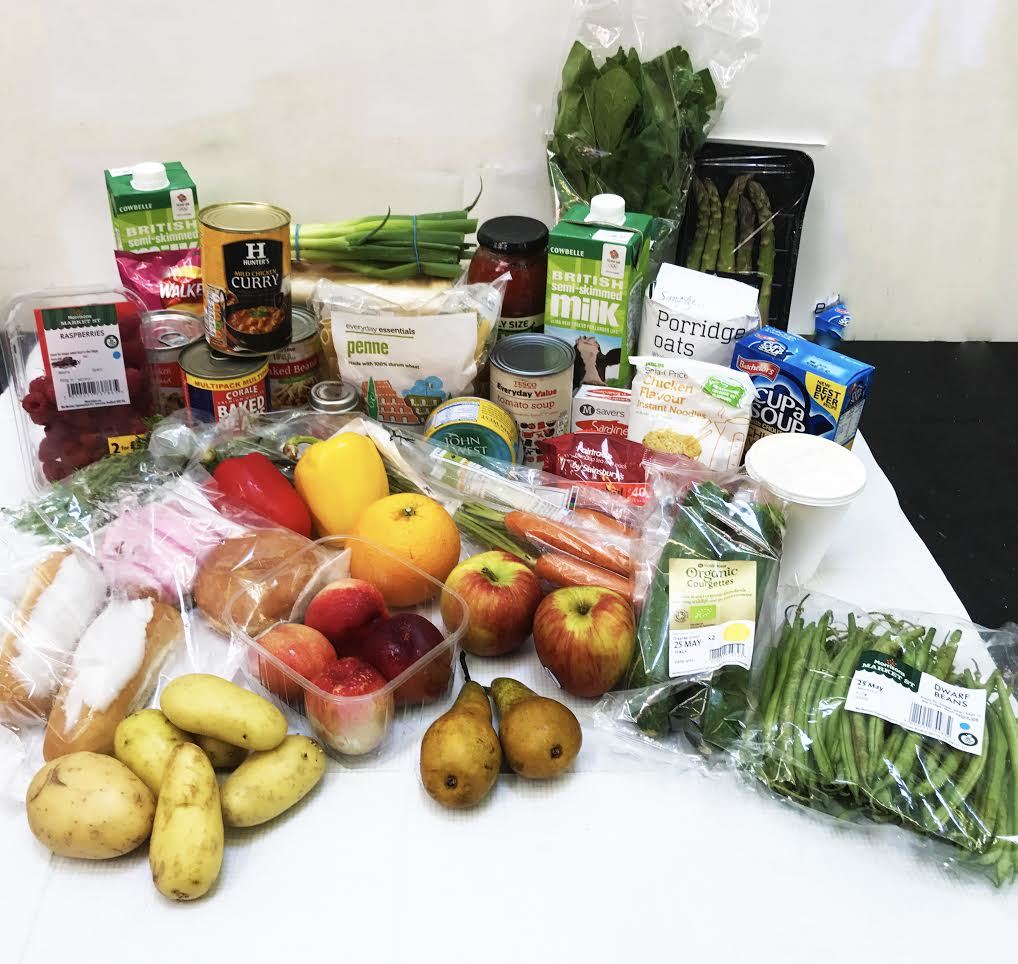 An example of a single food pack.

Tinned soup
Cereal
Pasta or rice
Longlife milk
Fresh or tinned fruit
Pies, sausages or fish fingers
Beans
Biscuits or cakes
Fresh or tinned vegetables including potatoes
Bread
Tinned fish
Cooking sauces or tinned tomatoes
(Variations on these packs are based on individual needs and circumstances)

---
Toiletry packs
Individual or family sized toiletry packs are available. We want these packs to provide everything needed to maintain dignity and cleanliness. They can vary dependent on what stock is available.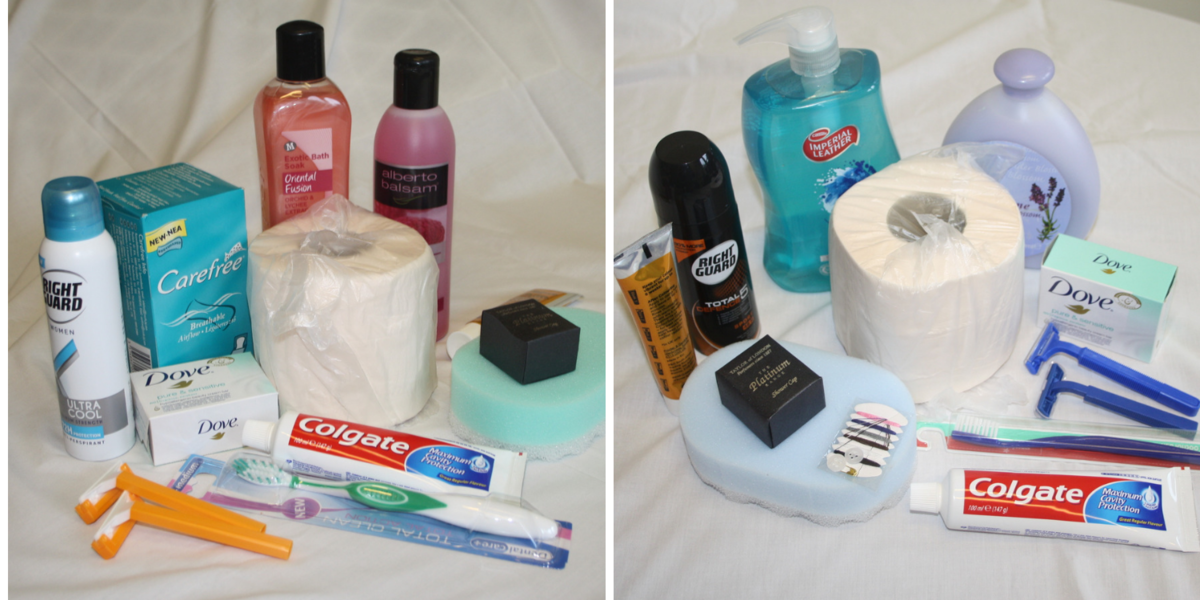 ---
Homestarter packs
Moved in to a new tenancy and nothing to cook with? These packs are just the thing. They contain all the basic kitchenware needed to cook the food in our packs. Packs provide enough items dependant on family size.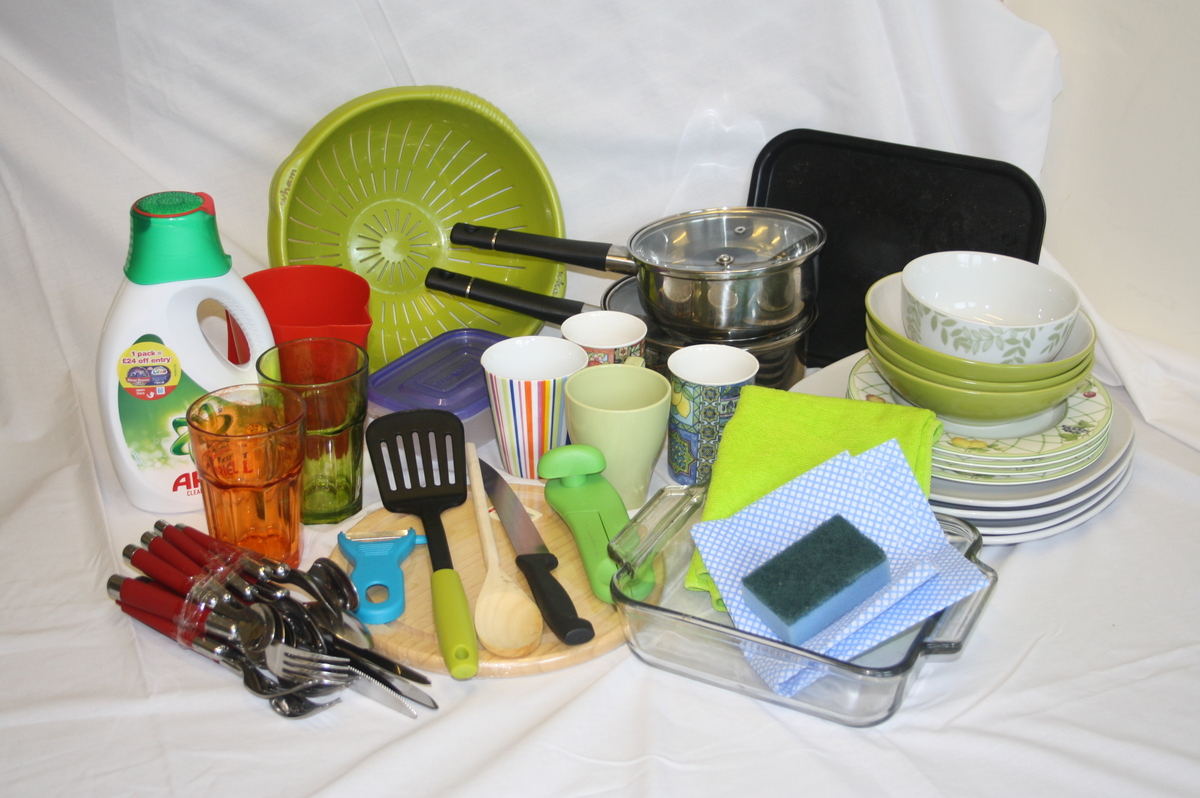 Cutlery
Plates
Pans
Glasses
Utensils
Jug
Baking trays
Tin opener
Bowls
Mugs
---
Other packs
Additional packs such as bedding, towels, cleaning items, pet food, and baby products are available.
Bedding packs include duvet, covers and pillows.