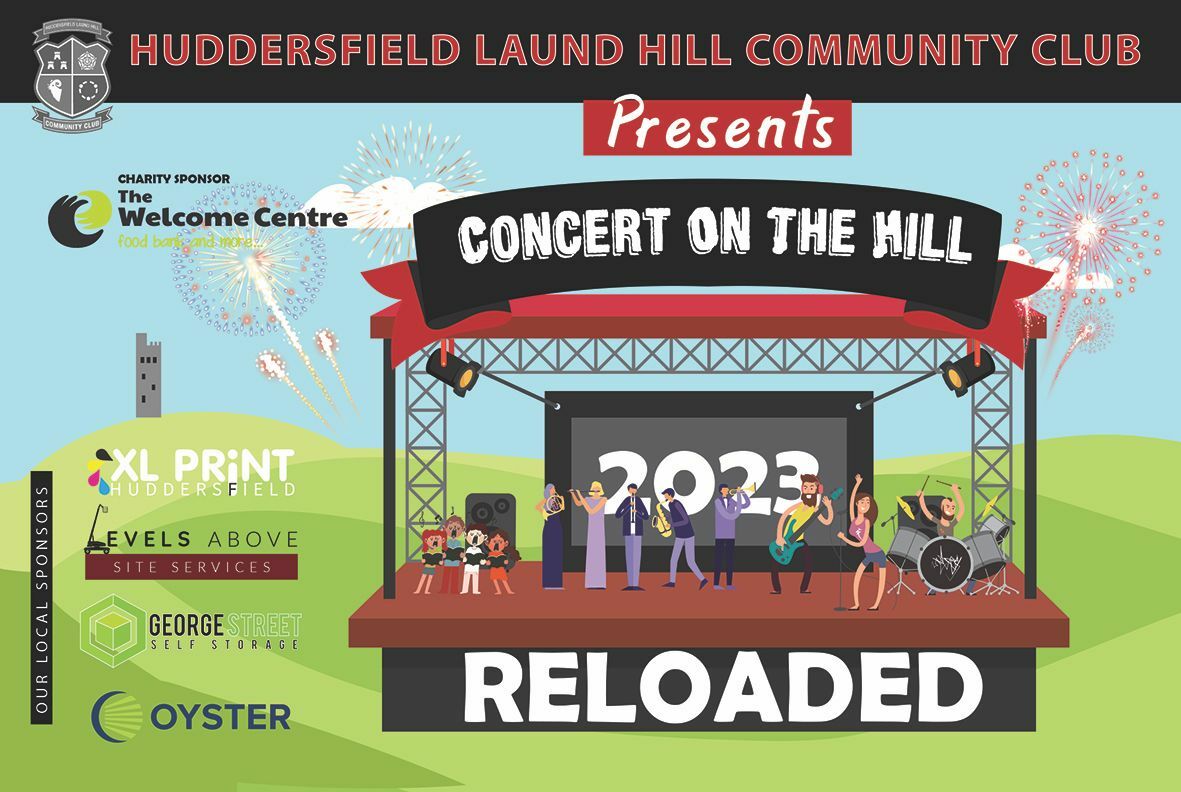 Welcome to the return of Concert On The Hill 2023 – Reloaded
The event will have the best of previous years with some new exciting additions.
As in previous years, people will be encouraged to bring their own picnics and drinks and set up gazebos around the pitch, although the bar and kitchen will be open. If you want to set up a gazebo this can be done on the morning of the event. No bbq's allowed.
1st July 2023
Gates will open at 4 pm
The first act will be on at 5 pm but prior to that, there will be a street entertainer on the pitch.
The Welcome Centre will be on site, collecting donations of money and food at the entrance, as well as receiving a percentage of the bar takings from the event.
The acts are as follows
Huddersfield Community Gospel Choir – a gospel music choir whose mission is to bring diverse audiences together through life-affirming roots and gospel music. An uplifting experience!!
Knuckle Fuzz Band – a great local band doing covers from the '60s / '70s/'80s. Some sound!!
Huddersfield Rock Choir – 150-strong choir performing well know popular songs. Can't wait!!
Nicola Mills – a great vocalist with a beautiful voice. She is amazing!!
Lindley Brass Band – the well know local brass band will play out the night with pieces such as Jerusalem and Land of Hope and Glory – Time to get your flags out.
Tickets will be priced as follows
Adults – £15 in advance (£17 on the day)
Juniors 15 and under – £5 (children 5 and under are Free)
Preferred parking on site – £5 per car (limited parking spaces available on-site due to developments)
Please come along and we hope you have a great time at our flagship/flag-waving event.