Skip to main content
ARE YOU EXPERIENCED? are now in their 22nd year, and during that time they have become widely regarded as one of the best tribute shows on the circuit.
Marsh Blues Club bring this amazing band back to Huddersfield and will be raising much needed funds for The Welcome Centre on the night.
Doors open at 7.30pm with an 8.00pm start
Huddersfield Ukrainian Club, Edgerton Road, Marsh, Huddersfield
Plenty of on-site free car parking at Huddersfield Ukrainian Centre
Open to all
Tickets can be purchased in advance for £11 via Keith Dawson Music in Marsh, or online at Ticketsource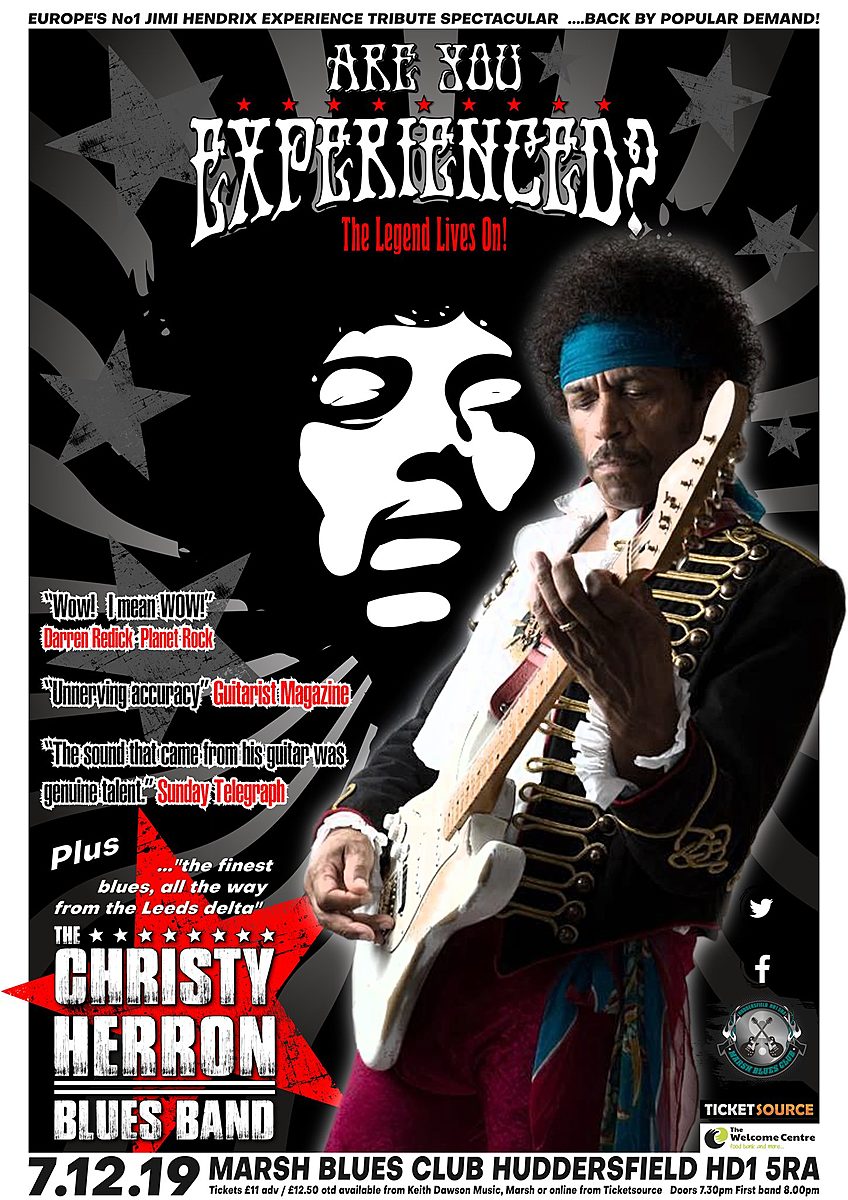 Guitarist John Campbell bears more than just a passing resemblance to Jimi, and has drawn upon many years of playing in different bands and exploring various styles to perfect his 'Hendrix' persona. When he plays his Strat behind his head and with his teeth, it brings a smile to the face of even the most finicky Hendrix fan.
As with any three-piece rock band the rhythm section provides the all-important foundation which allows John to improvise freely. After playing together for over 22 years, Mark Arnold on bass guitar and Kevin O'Grady on drums are two of the best musicians around for this job. Kevin with his busy drumming style and Mark with his solid bass lines make up the Are You Experienced? sound.
Audience participation is always welcomed at gigs, and John inviting the ladies on stage to join the band for "Foxy Lady" has become an almost legendary part of their stage show .The band like to throw in some of Jimi's lesser known album tracks as well as the favourites to help keep the die hard fans happy, but if you're a Jimi Hendrix fan, there's something for everyone.The band are proud to be playing the timeless music of JIMI HENDRIX, providing some nostalgic moments for those lucky people who actually witnessed Jimi in the flesh and recreating some of the magic for a new and eager audience.
Support from The Christy Herron Blues Band"...from 50's clean stratocasters to fuzz-infused British Blues ... with an unassuming honesty and depth of knowledge of modern and traditional blues, Christy performs with real backbone and fearlessness. Christy Herron Music
Sound by West Yorkshire PA Hire
Lights by Arrow Lighting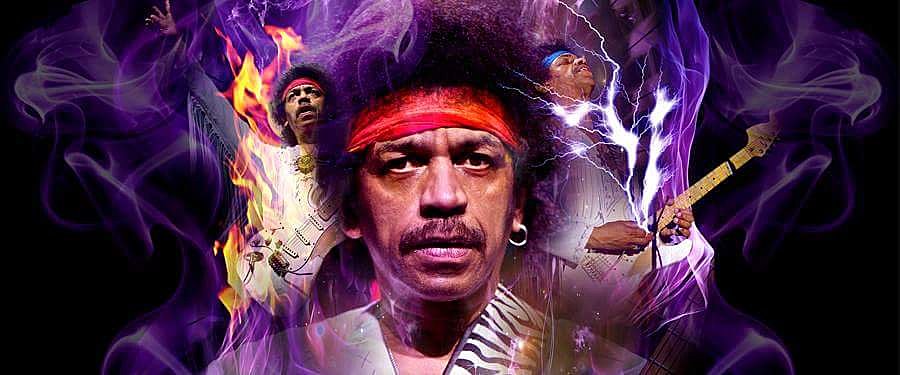 Categories: Events