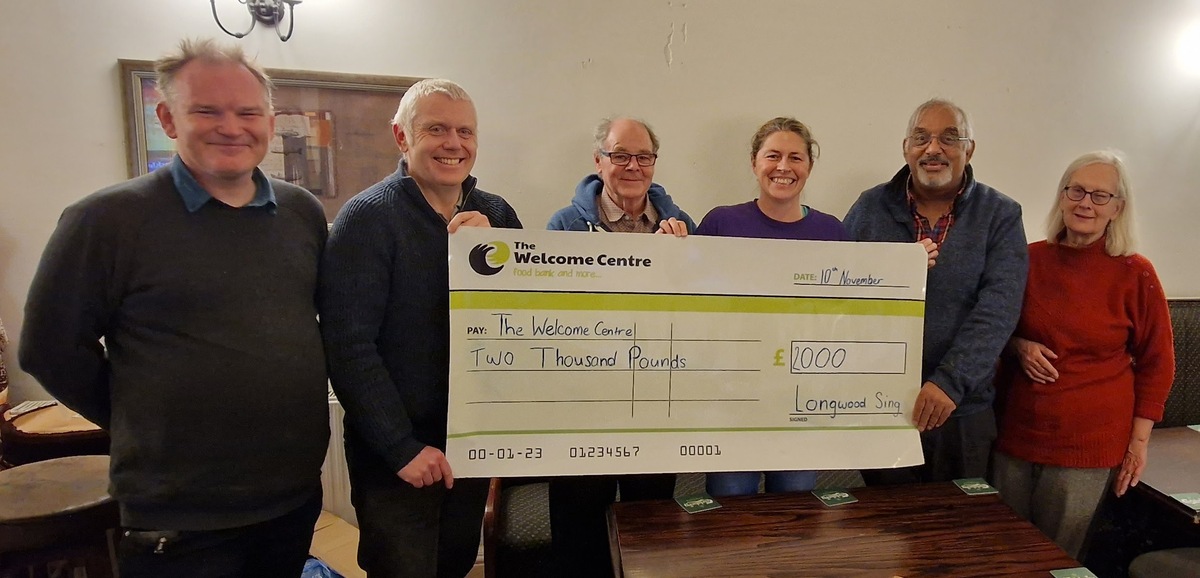 The 2022 annual Longwood Sing which was held in September has raised £2000 for charity.
They chose to donate the money towards the Welcome Centre in Huddersfield. This charity provides food and basic goods to people from Huddersfield affected by the negative impact of the current rising cost of living.
A cheque was presented by the sing committee to Emma Greenough from The Welcome Centre at their last meeting on Thursday, November 10th.

The next sing will be held on Sunday, September 10th 2023 which is its 150th anniversary and will be accompanied by a number of special events around Longwood village during the sing weekend.


The photo shows Longwood Sing committee members presenting a cheque for £2000 to Emma Greenough of The Welcome Centre. from left to right

Andrew Marchington, James Bex, Graham Purnell, Emma Greenough, Bert Jindal, Susan Sechi.