Load Hog helps The Welcome Centre reduce their single-use plastic.
Our warehouse has grown and developed so much over the last few years as demand for our service continues to grow. But alongside that so has our single-use plastic usage.
To improve our green credentials, one of our volunteers put us in touch with Load Hog who have generously donated 25 strap loading pallet lids in a bid to help us work a little greener.
Loadhog is a multi-award winning, employee-owned, UK manufacturer that design and manufacture packaging solutions based in Sheffield.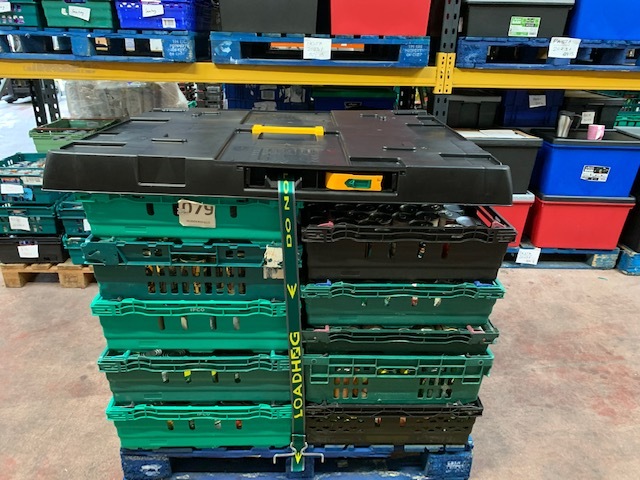 The pallets at our warehouse are stored across several levels using our forklift truck and are usually shrink wrapped in plastic to secure them before they are lifted. With our new Load Hog pallet lids, the crates are strapped securely and we no longer need to use plastic to store them.
Jess Johnstone, Warehouse Manager at The Welcome Centre said
We continue to look at ways we can work more efficiently and with less impact on our environment. We've got cardboard, glass and plastic recycling across our two sites, but these lids will really help us reduce our single-use plastic waste. A massive thanks to the team at Load Hog who delivered the pallet lids for us and have generously donated 25 of them to us for free.