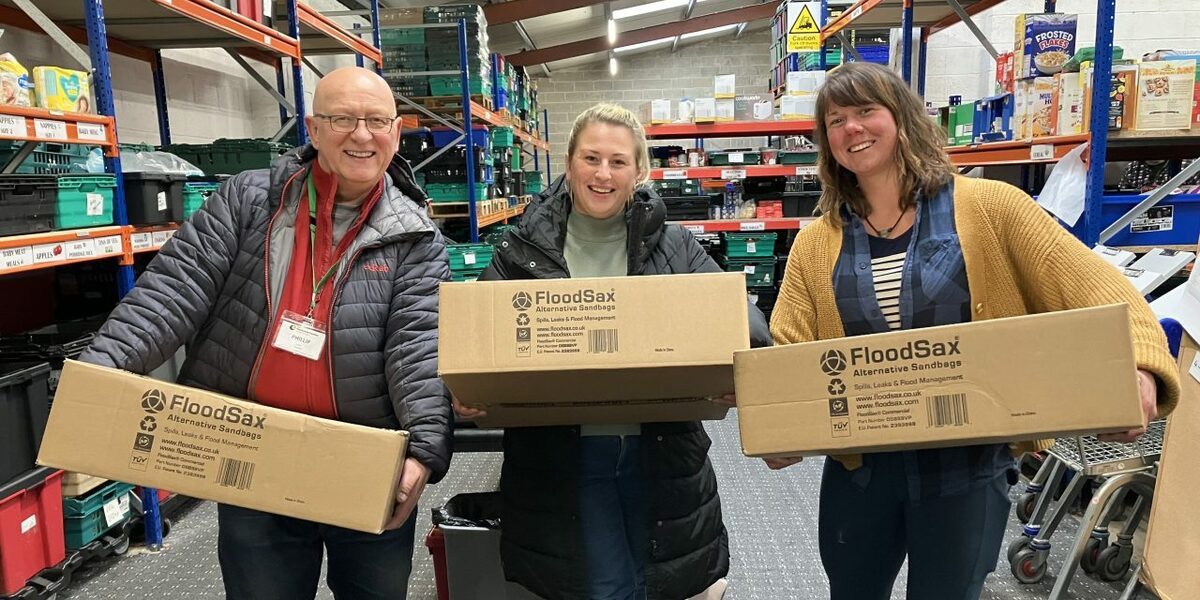 A Huddersfield company has provided free flood protection for the town's main food bank.
The Welcome Centre's warehouse in Lockwood was flooded earlier this year after the nearby River Holme burst its banks in February.
It was one of several businesses to suffer on the Queens Mill Industrial Estate along with the Star pub on Albert Street which was badly damaged and has since reopened.
Golcar-based Environmental Defence Systems provided free alternative sandbags called FloodSax to Star owner Sam Watt in the immediate aftermath of the flood and has now given more FloodSax worth several hundred pounds to The Welcome Centre.