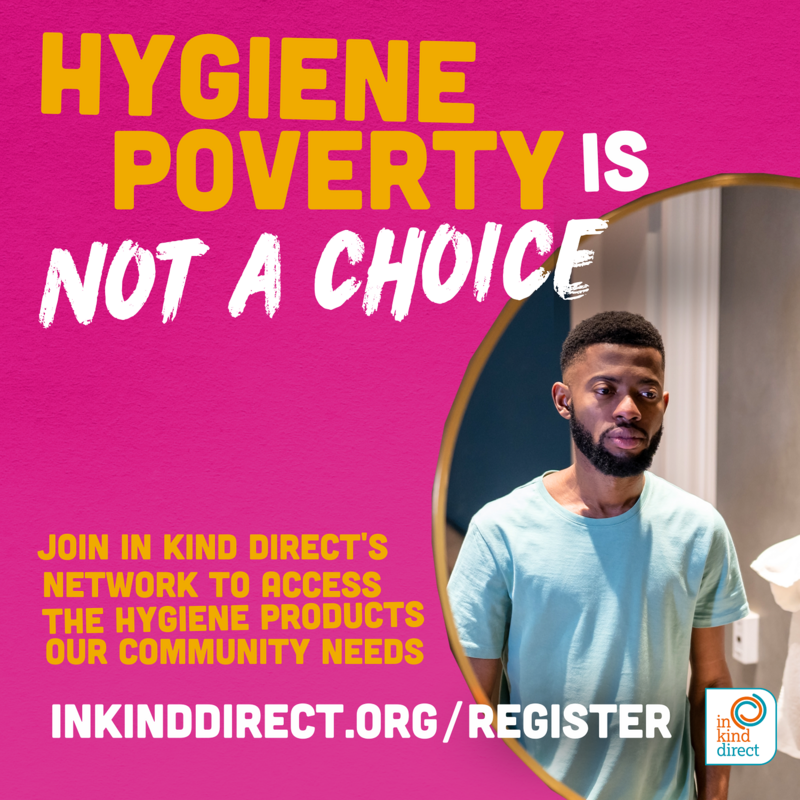 We're supporting In Kind Direct's Not a Choice campaign, helping to raise awareness of hygiene poverty in the UK.
We're proud to be part of In Kind Direct's charitable network. It means we can access essential hygiene products like shampoo, toothpaste and period products, to give to the people we support. Keeping clean is Not a Choice.
9 million adults are experiencing hygiene poverty in the UK right now. We see this in our community. We're supporting more and more people who are being faced with the impossible decision to eat, heat or keep clean.
If your organisation needs access to hygiene products to support even more people in our community, join In Kind Direct's charitable network today inkinddirect.org/register