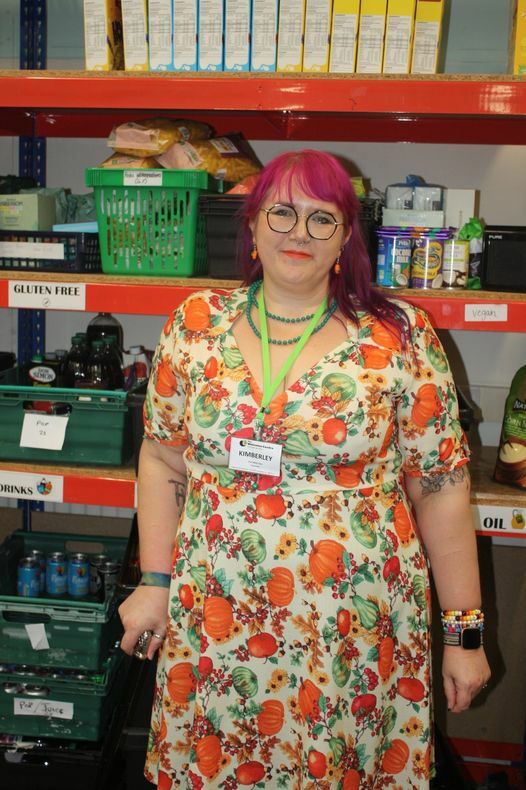 A message from Kimberley - a volunteer at The Welcome Centre.
Ten or so years ago, I was struggling, with two young kids as a single parent, an unreliable income, and studying at university. I had absolutely no idea about what support I might be entitled to, or even where to find information. I'd been to Student Services once or twice, but their advice was limited to what they themselves could offer (not a lot, as it happened). I didn't know much at all about food banks, and likely wouldn't have thought we'd be eligible to use one anyway. There was - and still is – the idea that they are there for people who have absolutely nothing. Not people like my little family, with a roof over our heads just trying to make our last few quid last until the end of the month.
Over the years there have been good times and bad times, and I've found myself becoming someone who knows a little bit about a lot of things. I've worked in education, for the NHS and in other health-related roles, so I've picked up quite a lot from that. I've also got a knack for finding things out! A couple of years ago I started moderating a huge Facebook group that offered benefits advice and support. Initially, it was just to keep an eye on things, delete inappropriate stuff, and things like that. But, inevitably, I started finding out more about different benefits, eligibility, application processes and all sorts.
That's why I became a volunteer at The Welcome Centre on the Advice, Guidance and Support Team. It seemed like it was perfect for someone like me, who knows a little bit about a lot of things. And it sounded like it would help someone like me, ten years ago, who didn't know where to turn.
- Kimberley Featherstone, Volunteer at The Welcome Centre. Food Bank and More