The Welcome Centre received a grant from the B&Q Foundation, in partnership with the giving platform Neighbourly.
The Welcome Centre Advice, Guidance and Support (AGS) service provides 1-2-1 support to individuals and families in crisis, which includes a grant service. The £5,000 grant donated in August 2022 from the B&Q Foundation has provided 54 people with access to new beds, mattresses, white goods such as fridges, electric cookers and furniture.
Emma Greenough, Fundraising Manager at The Welcome Centre said
We're delighted to have been awarded a grant from the B&Q Foundation. This has helped us to further support individuals and families in financial crisis through our AGS service. We would like to thank everyone at the Foundation for their support, it means so much to us.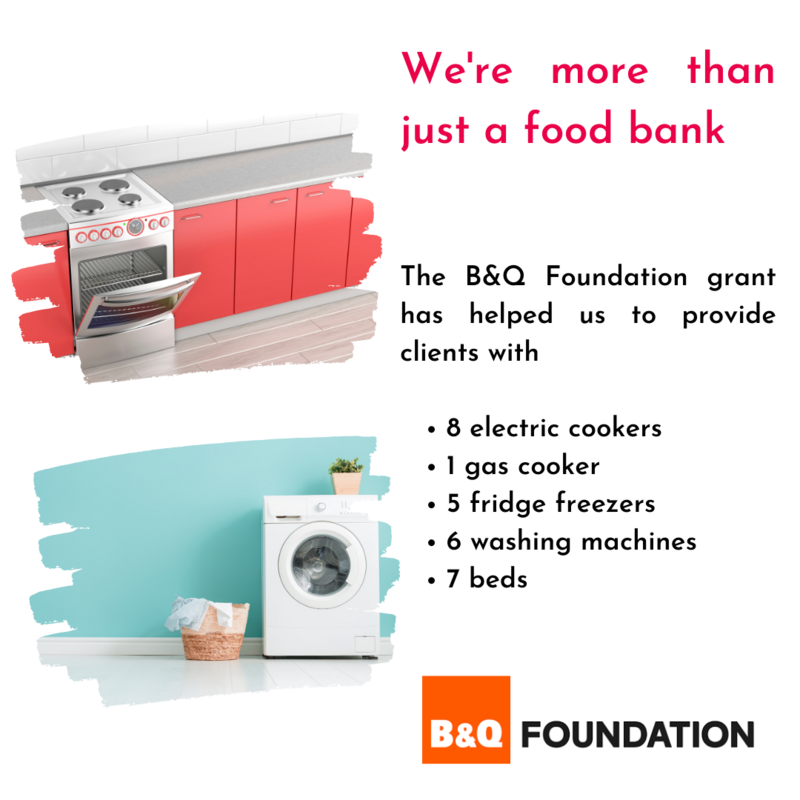 Paul Crisp, Trustee of the B&Q Foundation said
At the B&Q Foundation, we believe everyone needs a place to feel at home. So we've put our efforts behind local charities who share our vision- helping create better, safer places for the people in our communities who need them most.
The B&Q Foundation was established in 2020 to support UK charities with a combination of grants, volunteering time and home improvement resources. So far it has supported over 250 charities with grants totalling more than £1.3 million.