Sheards are continuing their fundraising for The Welcome Centre until Summer 2020.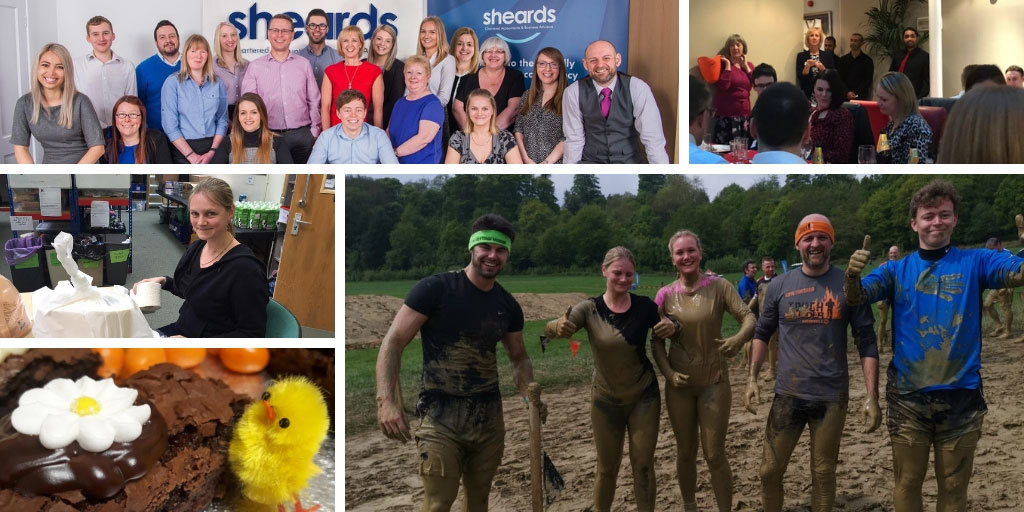 Staff members have also recently got hand on and had days volunteering at the centre and warehouse to help with various tasks.

Alongside the support given to their Charity Of The Year, Sheards support the Forget Me Not charity along with other local events too, such as the Meltham Beer Festival and we sponsor the HRUFC. We are looking to also have a fundraising activity for the Howarth Foundation as we are part of the Business Building Futures initiative.
We are proud of our work that we do with the community and Emma Greenough, of The Welcome Centre, says:
I would like to thanks Sheards Accountants for choosing us as their charity of the year and continuing to support us, which really means a lot to us as we are a small charity. We are doing everything we can to support our community, but with a 37% increase in demand for our services, we need support like this more than ever before. Last year, we supported 4,000 people, of which 1,200 were children. We wouldn't be able to do what we do without the support of business likes Sheards Accountants, and we are truly grateful.
Kevin Winterburn, Director of Sheards Accountants commented:
We have enjoyed supporting The Welcome Centre with all of our events so far and look forward to more for the rest of the year. We continue to support other charities too, such as the Forget Me Not charity and more recently the Howarth Foundation. Our staff team are brilliant as they are keen to fundraise as they also care about the local community.
To find out more about Sheards and their services visit their website Sheards