Ison Harrison - our Legacy Giving partners
The Welcome Centre is delighted to partner with local solicitors, Ison Harrison for legacy giving.
Amy Kwil, Wills and Probate Solicitor from Ison Harrison said

Make a will and we will donate 50% of the fee to The Welcome Centre. Working with local charities is important to us and we have been really impressed by the amazing work that The Welcome Centre does to support families and individuals in crisis in Huddersfield and the surrounding area. We have therefore launched a Will writing scheme where, for every Will written, 50% of our fee will be donated to The Welcome Centre to provide essential funding.

To make a Will or to discuss your existing Will, contact Wills & Probate Solicitor, Amy Kwil below;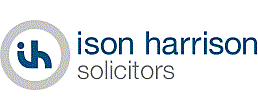 Download Ison Harrison Will writing leaflet
To read more about legacy giving see our legacy giving page
By securing your families future you will be helping people who are supported by The Welcome Centre right now as Ison Harrison will donate 50% of our fee to provide valuable funds for the centre.