Skip to main content
But don't worry we're not moving too far!
In fact we're just moving a few doors down from our current warehouse, so you'll still be able to find us at Queens Mill Industrial Estate, Queens Mill Road, Lockwood, Huddersfield, HD1 3RR, but now we'll be in units 10 and 11 rather than unit 7.
When are we moving?
If you've visited Queens Mill to drop off donations recently, you've probably noticed that our current warehouse looks a little bit empty. That's because we've been slowly moving into our new warehouse, a little bit at a time since the beginning of April. We're now finally ready to say goodbye to our old warehouse, and from Monday 3rd June we'll be operating entirely out of our new premises.

Why are we moving?
The amount of support we provide is continuing to rise year on year and shows no sign of slowing. In the last 12 months we've given out 50% more food packs than we gave out in the previous 12 months. This increasing demand means that we need to receive, sort, and store more donations than ever before, thanks to your generosity in helping us meet the rising need for support. The warehouse we're leaving behind just wasn't large enough to cope with the amount of donations we now need to handle, especially at busier times of year such as Harvest and Christmas.
How are we able to move?
We've known for a while that we would need to move to a bigger warehouse when our tenancy ended. and behind the scenes we've been exploring our options. Late last year we received a large financial donation, which enabled us to go ahead with our move. We've also had lots of help from our friends; our regular volunteers have teamed with corporate volunteers from Lloyds Banking Group, Sheards and Yorkshire Building Society and given their time to help us with DIY, decorating, and moving, and Diamond Logistics have given their time, expertise, and equipment to help us.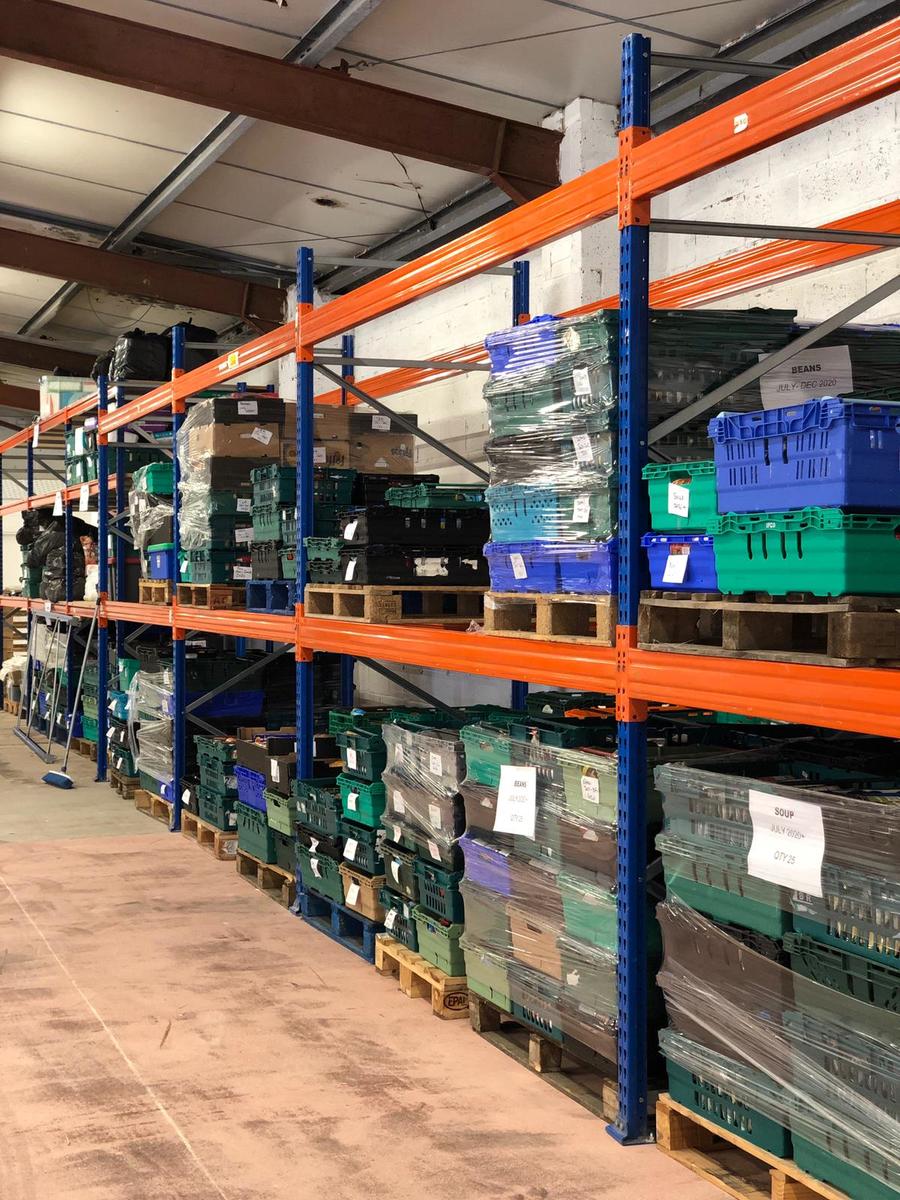 Does this affect Lord Street?
Not at all. Our Lord Street premises will continue to operate as usual. If you usually drop off your donations at Lord Street you can continue to do so, although we'd encourage you to visit the warehouse if you can - we have lots of free parking right outside the door and our team of friendly volunteers will help you unload your vehicle. Our opening hours are Monday to Friday 10.15am to 1.15pm.