Skip to main content
Veronika shares her experiences of volunteering at The Welcome Centre as part of the Advocacy, Guidance and Support project.

I joined The Welcome Centre volunteering team through the Advocacy, Guidance and Support (AGS) project alongside people from different organisations, with different experiences to offer support to Cath and the team with bits of thoughts and insight, and to cheer the project along the way. It sounded like a start of something great those few years ago when the project was setting up and it is amazing to see what Cath and the whole team have been able to achieve!
When I started volunteering I was (and still am) working at the WomenCentre and was co-ordinating immigration advice project Pathways to Integration (other projects in the area have since taken on this work, which is great too!). I was able to become a link between projects and people, contributing to support of people who needed it. Over time, I have been able to offer my knowledge about monitoring and evaluation systems, have had great fun coming up with a project logo and have been able to offer a hand with funding applications.
I had always felt that The Welcome Centre is a food bank that aspires to be much more than a place where people get what they need to basically survive.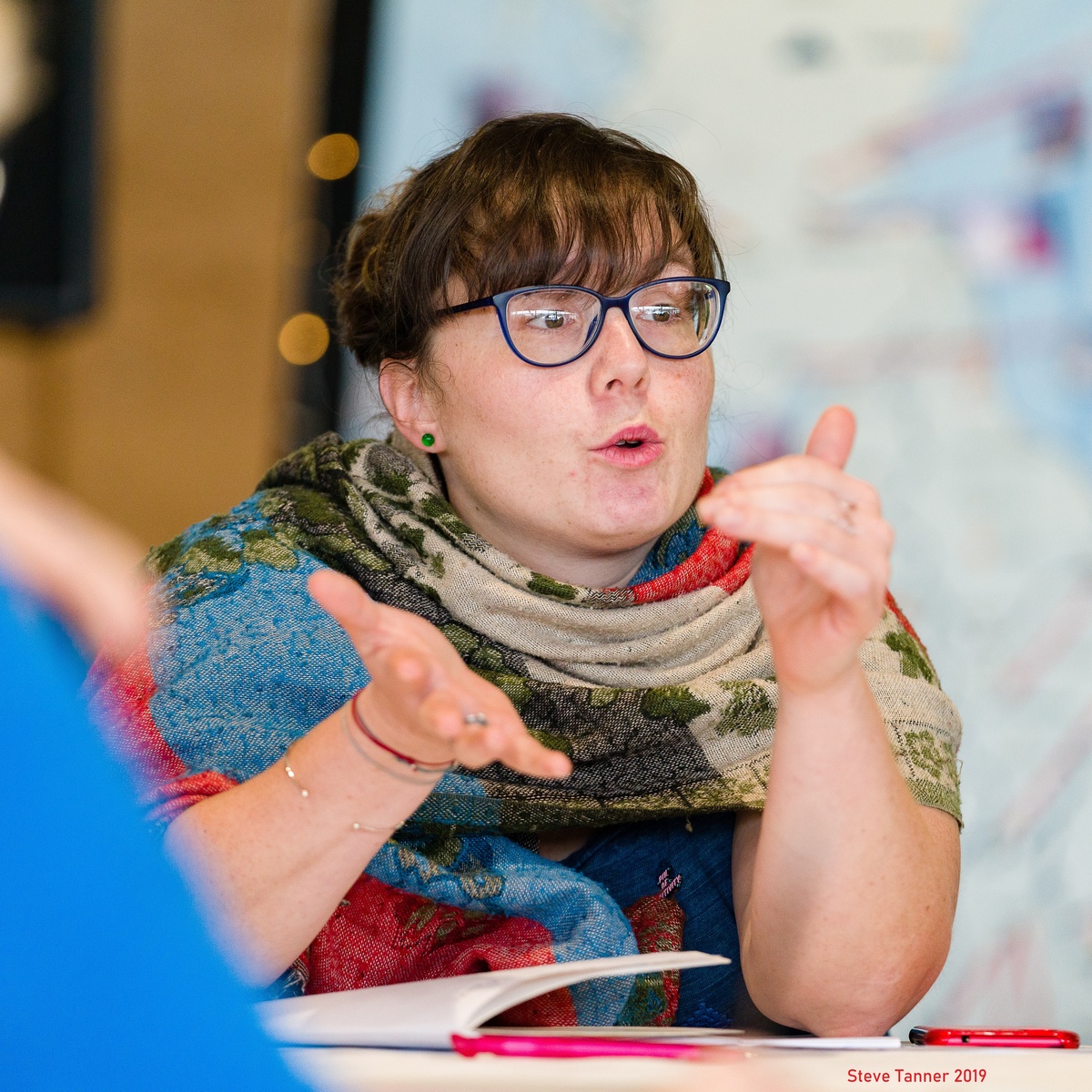 The team have always had a sense of understanding that there are often tricky and tangled reasons for why people come in the first place. That's why AGS has come about – to look at the reasons why people come more broadly, to offer support with what might be needed – from housing to benefits, from A to Z really. The centre offers so much more than food, toiletries and bedding – listening ear, no judgement and not just passion to support others, but the right skills and experience to do it brilliantly too. What a blend!
I have gained so much through being part of the team.
I have been able to learn a lot more about food poverty and get a deeper understanding of the structural issues and challenges which make people's live difficult (and the campaigner and advocate in me just needs to stay on topic now, so I won't go into firing and frustrating details). I have also learnt about the local, practical, targeted and often volunteer led support many other food providers offer to those who might need it – and I think The Welcome Centre has played a fantastic part in championing good practice and supporting other projects too!

And now, as I'm writing this, we are in the middle of a global pandemic. A lot of things have gone topsy-turvy and many people are impacted by what is happening in such a way we probably could not have ever imagined. And we've paused our work on the AGS group for a little while. But The Welcome Centre has not paused – I have been getting my volunteering newsletter email about what is happening, how the work and support is being adapted and how the dedication and skills which have been making so much difference until now continue to do so despite all odds. So I can't wait for the un-pause – it will mean further discussions, planning and ideas sharing for the next stages of AGS project and for myself being alongside others in the group, cheering the project on!

Veronika Susedkova, July 2020