Want to support The Welcome Centre this Christmas? Here's how.
If you're planning on helping our food bank in the run-up to Christmas, we want to make sure it's as safe and simple as possible for our supporters, volunteers and staff. Whether you want to donate money or food here's how.
---
Make a financial donation.
Due to the various restrictions that everyone has found themselves in during 2020, many people have chosen to donate money online rather than food in person. You can donate via our website as well as via our other online pages such as our Winter Warmer Appeal, Facebook donate button or Paypal Giving.
---
Winter Warmer - Donate your Winter Fuel Allowance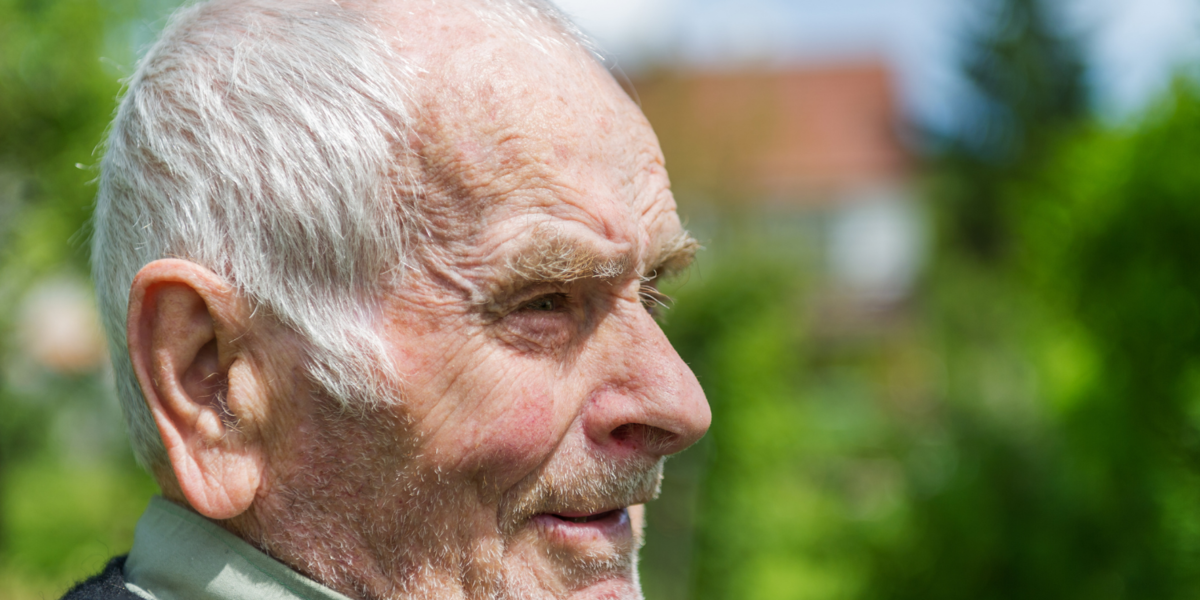 As we enter the winter months, more and more people in our community will have to make a difficult choice.
Should I eat or heat?
A choice no one should have to make in 2020, but unfortunately, it's a decision that many people in Kirklees will face. So we're appealing to anyone who receives a Winter Fuel Payment but does not need some, or all of it, to make a donation to our Winter Warmer campaign so that we can continue to support people like Bill.
To read more and donate to this appeal see here
---
I want to donate food not money
Our warehouse remains open for donations as do our supermarket drop off points. Please ensure you are following social distancing, are wearing a mask unless exempt and do not attend if you are showing symptoms or should be self-isolating.
This year in the two weeks before Christmas, we are providing all clients with a pre-cooked Christmas dinner, with all the trimmings along with a bag of extras such as selection boxes, sponge puddings and custard. If you'd like to donate treat items, please choose sponge puddings, biscuits or chocolates, rather than Christmas puddings and mince pies - we get so many mince pies and Christmas puddings each year, more than we can possibly give out! The most helpful way to donate food is to donate items from our shortages list below.
Our most need items and Christmas shortages are here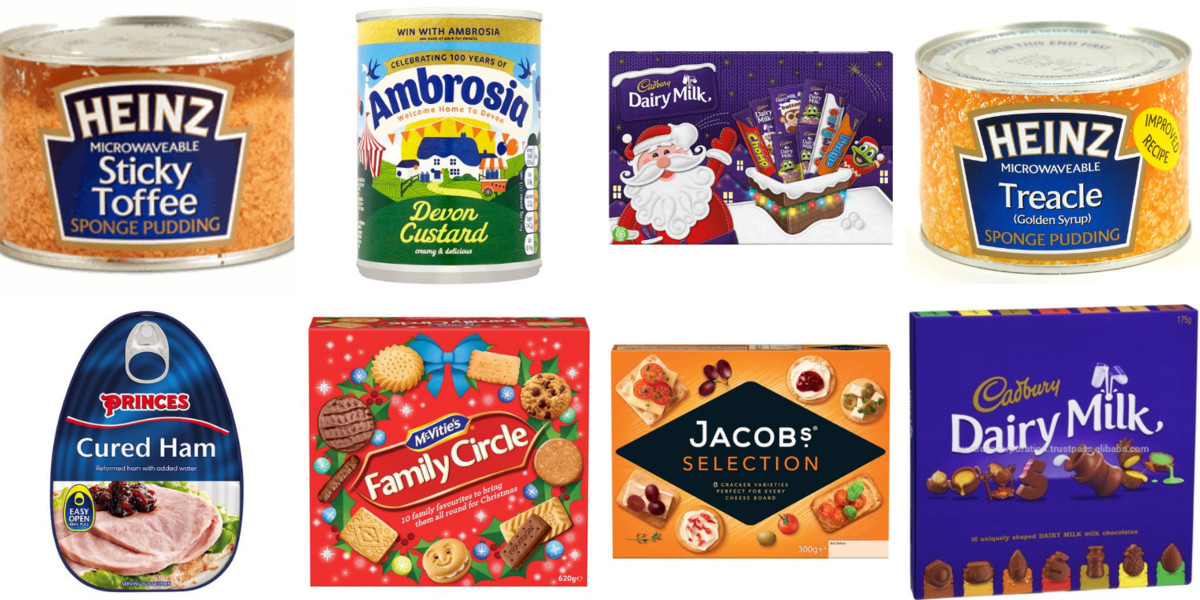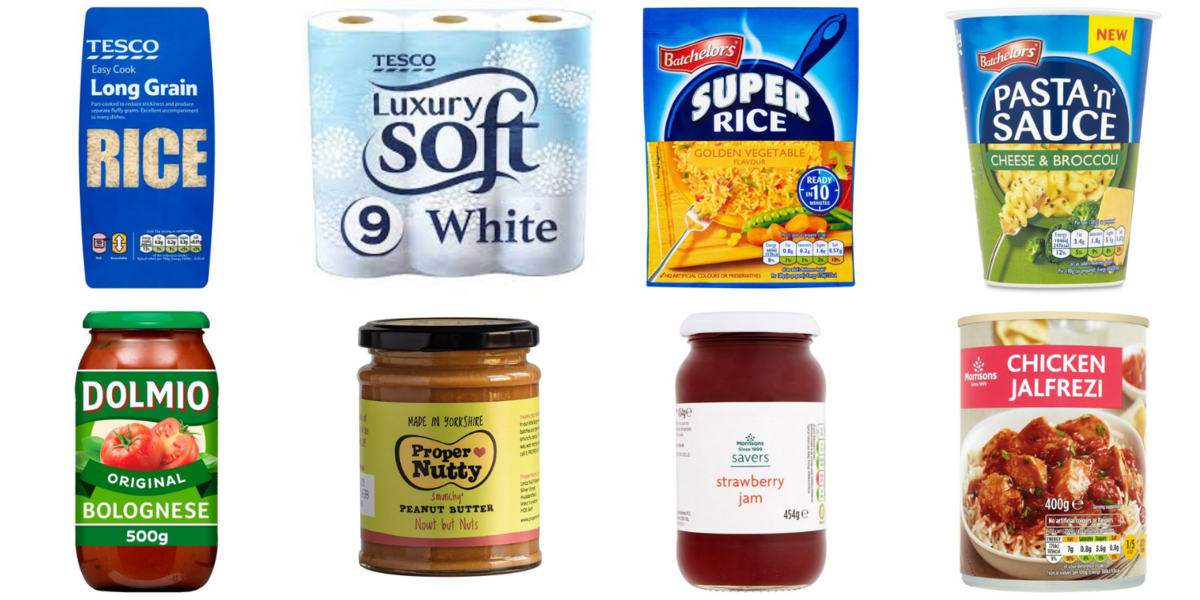 ---
Is the 50p pot appeal running?
We made the tough decision not to run the 50p pot appeal this Christmas. This is an incredibly popular appeal, which raises more than £3,000 each year for The Welcome Centre. However, with many churches closed, people working from home and community groups not running, as well as having to handle thousands of 50p's we decided not to go ahead. For those of you that already are filling the pots, we are still happy to have those returned.
If you did want to do the 50p pot appeal, you can still donate your £12.50 via our donate link which this year will be worth £25 via our Match It campaign.
---
Are you doing a shoebox appeal or giving out toys this year?
Since 23rd March when lockdown began, we have been working in partnership with Kirklees Council and Kirklees Neighbourhood Housing to deliver food packs to clients across South Kirklees. Each weekday, up to 6 vans leave full of essential food and toiletries for individuals and families in our community. With limited van space to fit our food packs in, we do not have the capacity to deliver additional items such as toys as well.
With this in mind, we have made the decision not to accept any toys this year or to actively promote the shoebox appeal.
---
Reverse Advent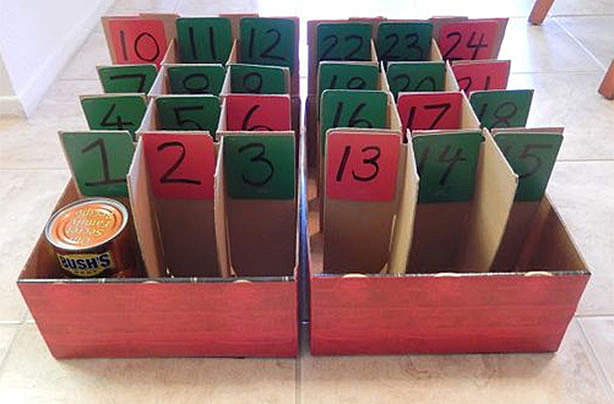 The idea of reverse advent is that you give back rather than receive for each of the 24 days of advent. Each day you choose an item from our regular shortages list or a luxury toiletry item to put into the advent calendar until all 24 days are full.

Please run your reverse advent calendar during November and early December so that all items can be delivered to us by Friday 4th December, please. This gives us two weeks to sort the items before we close for Christmas. These advent calendars will be used for numerous families and individuals and will not be given out as one whole item. Please use our suggested shortages for ideas of what to put in each day.
---
What date are you accepting Christmas donations until?
Any items that are Christmas specific need to be with us by Monday 7th December. This gives us time to get them out to clients before we close on 24th December. Both our Christmas and regular shortages are listed on the website here.
General donations that aren't Christmas specific can be donated right up until 1.15pm on Christmas Eve at our Lockwood warehouse.
---
Where do I donate?
We really need your help here!
Please drop off all donations at our supermarket collection points. This is the safest way to donate as it means you can donate your items whilst at the supermarket, rather than having to make a separate trip to the warehouse. And don't worry about your donation not reaching us in time - we visit the supermarket collection points regularly throughout the week to pick up your donations and take them to our warehouse for sorting.
If you do need to donate at the warehouse, we'll be open 10.15 - 1.15 Monday to Friday, up to and including Christmas Eve and then closed until 4th January 2021. For your safety, and the safety of our staff and volunteers, you are required to wear a mask (unless exempt) when dropping off at the warehouse, and full social distancing measures are in place.
Our Lord Street offices are closed to the public and we will not be accepting donations here. We would politely ask that you make every effort to drop your donations off at our supermarket collection points, or if that's not possible then at our warehouse. If you want to donate between Christmas and New Year, please take your items to the supermarket collection points or keep hold of them till our warehouse reopens in the new year.
Financial donations can be made online or in person. In person donations should be posted through our letterbox at 15 Lord Street, Huddersfield. Please add a note if you would like a follow up with a receipt. To make a donation online or for other payment methods see donate.
---
What are your opening hours for donations this Christmas?
The warehouse will be open from 10.15am till 1.15pm Monday to Friday up to and including the 24th December.
The warehouse will be closed from 1.15pm 24th December until 10.15am 4th January.
---
Do you need extra volunteers over Christmas?
Christmas is a really busy time of year for us, so it is not a good time for us to take on new volunteers. Luckily, our experienced team of year-round volunteers are all on hand to help out over Christmas; if you're interested in joining our volunteer team you can find out more here.
---
From The Welcome Centre team, thank you for your continued support in what has been an incredibly challenging year for us all.