Skip to main content
Volunteers are at the heart of our charity. Over 90 individuals give a few hours of their time each week.
We have a variety of volunteering roles all of which are vital to our work. So whether you're collecting donations, making up food packs, or greeting clients, we couldn't open the doors each day without volunteers like you.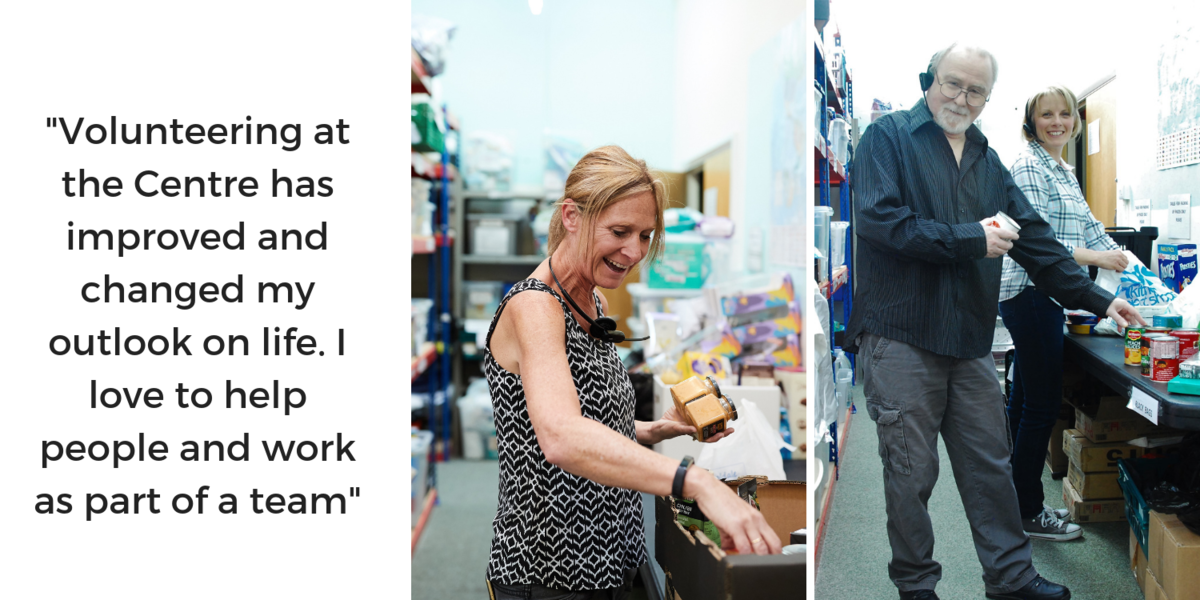 ---
Current opportunities
General volunteers
Our general volunteers perform an important and varied role at our Lord Street offices. The main area of work is putting together crisis packs of food, toiletries, and other essential items for our clients, tailored to meet their individual needs. Additional duties include sorting and decanting food, receiving donations from members of the public, and admin tasks. Full training will be provided.
This role requires attention to detail and the ability to follow instructions.
The role also involves some light manual handling. Full training is provided.
We need general volunteers who can commit weekly to at least one morning shift (10am – 1pm) or afternoon shift (1pm – 4.30pm), any day Monday to Friday.
If you would like to find out more about the role or apply, please email [email protected]
---
Below are our other roles. We will update this page with further details when opportunities arise for these positions.
Warehouse volunteers

Our warehouse volunteers receive donations of goods directly from members of the public and other supporters, sorting incoming donations through our stock system, and assist our drivers to load and unload vehicles. This role is based at our warehouse at Queens Mill Industrial Estate, Lockwood.
This role requires manual handling of stock, and acting as a positive ambassador for The Welcome Centre when interacting with supporters making donations.
---
Phone referral volunteers

Our phone referral volunteers take incoming referrals for client support from more than 100 local agencies. Phone referral volunteers need to take calls and record the referral information concisely and accurately using our referral software system. This role is based at our Lord Street offices.
This role requires good verbal and written communication skills, a good phone manner, and computer skills. Full training for the role is provided.
---
Reception volunteers

Our reception volunteers work in our client waiting room, welcoming clients and using our computer and phone systems to book clients in when they arrive to collect food packs. This role is based at our Lord Street offices.
This role requires a 'people person', good verbal communication skills, and some computer skills. Full training for the role is provided.