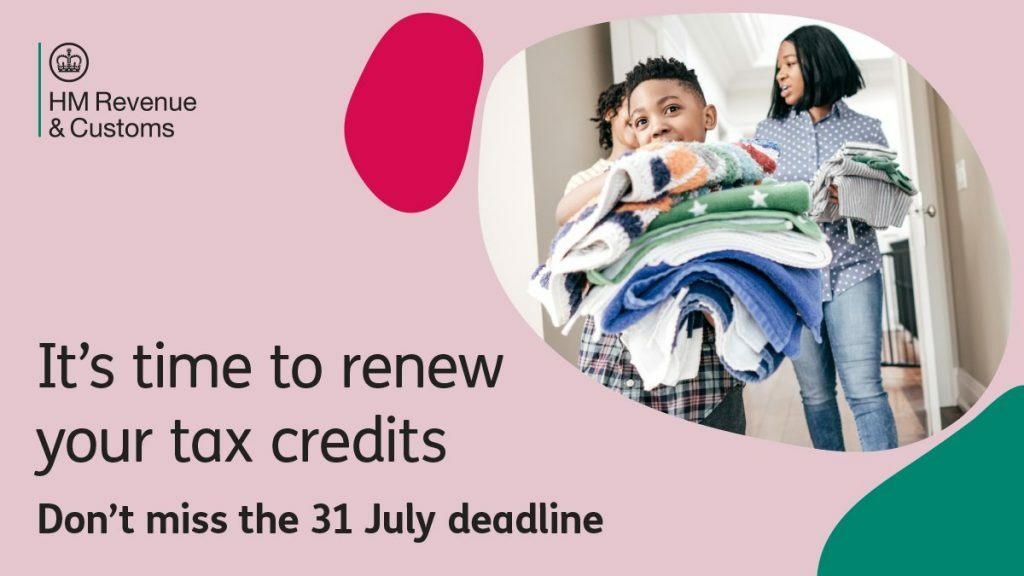 Renew tax credits by 31 July 2022 – this is important to do.
You should already have received your renewal pack if you are getting tax credits. If you haven't, get in touch with HMRC to request one.
If you miss the deadline and your tax credits are cancelled, you will not be able to make a new claim for tax credits and you will need to claim Universal Credit.
This could result in you losing money.
To check if you would be better off on Universal Credit, complete a benefit check on Turn2Us.