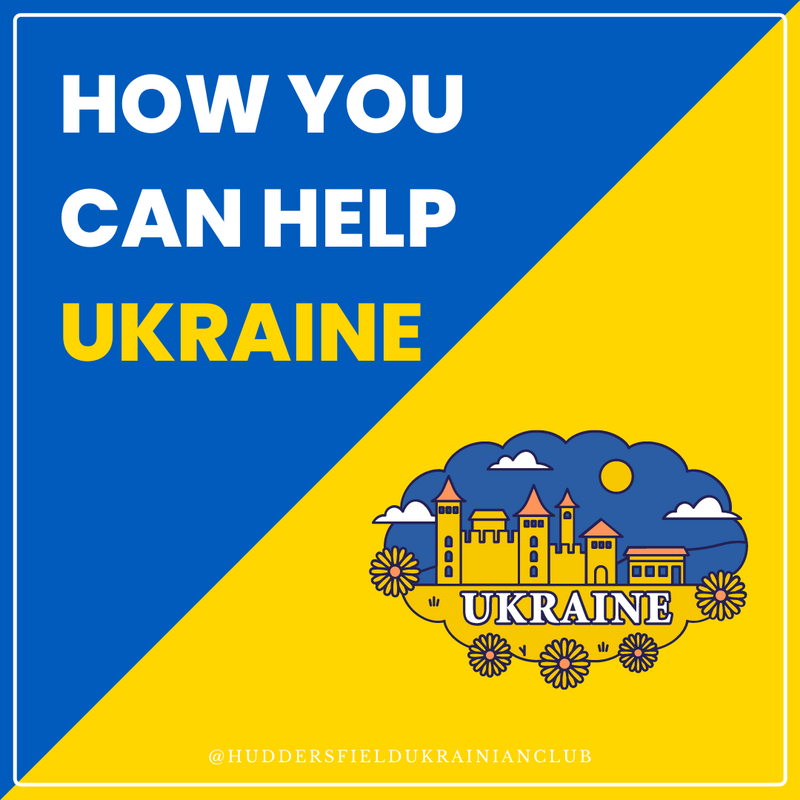 Crisis in Ukraine
The Welcome Centre will support those individuals and families in crisis from Ukraine living in the Huddersfield area. We can provide food, toiletries, bedding, advice and support.
We are not, however, collecting donations such as clothes etc.
For anyone looking to support those facing awful times in Ukraine, please see the posts on the Huddersfield Ukrainian Club Facebook page for the best ways to support and donate, which includes their national Go Fund Me page.
Alternatively, the British Red Cross are organising various collections and appeals.
Local organisation Auntie Pams are also collected items of clothes etc to be shipped for families. Please see here for more information

These appeals are not linked in any way to The Welcome Centre and we are not collecting donations of any sort for the Ukrainian crisis.