April at The Welcome Centre
It has been a very busy few months at The Welcome Centre; sadly more people need our help now than ever before. The cost of living crisis means that people who were already struggling to put food on the table are struggling more than ever, and people who previously didn't need our help now find themselves having to choose between eating and heating their homes. Unfortunately, the cost of living crisis isn't going away anytime soon, and we expect even more people to need our support over the coming months.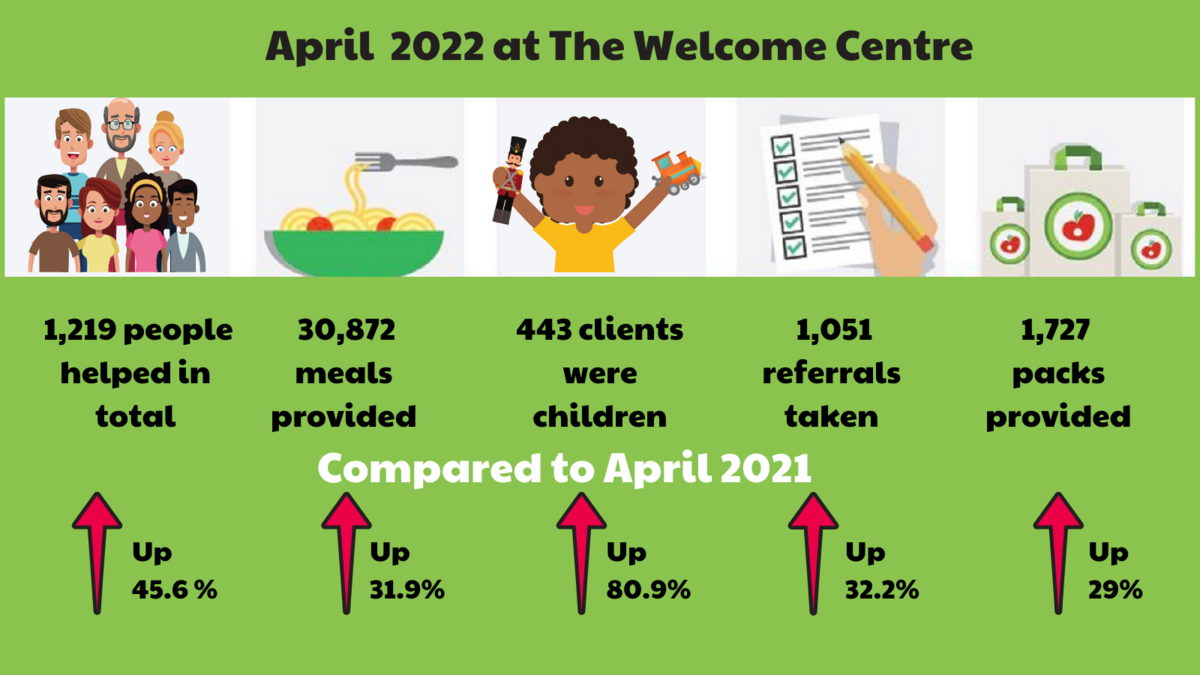 What did our Advice, Guidance and Support service provide in April 2022?
This month, we've focussed on our budgeting sessions, which are done via drop-in, telephone and in 1-2-1 support sessions.