Changes to our donations list
Over the last 12 months, we've had the chance to really look at how we can best serve our clients and to ensure they are not only receiving a great service but items that are clean and in a usable condition. With this in mind, we have made some changes to our donations with immediate effect.
We will no longer be taking soft furnishing items such as towels and curtains and we will now only accept brand new pillows and duvets in packaging.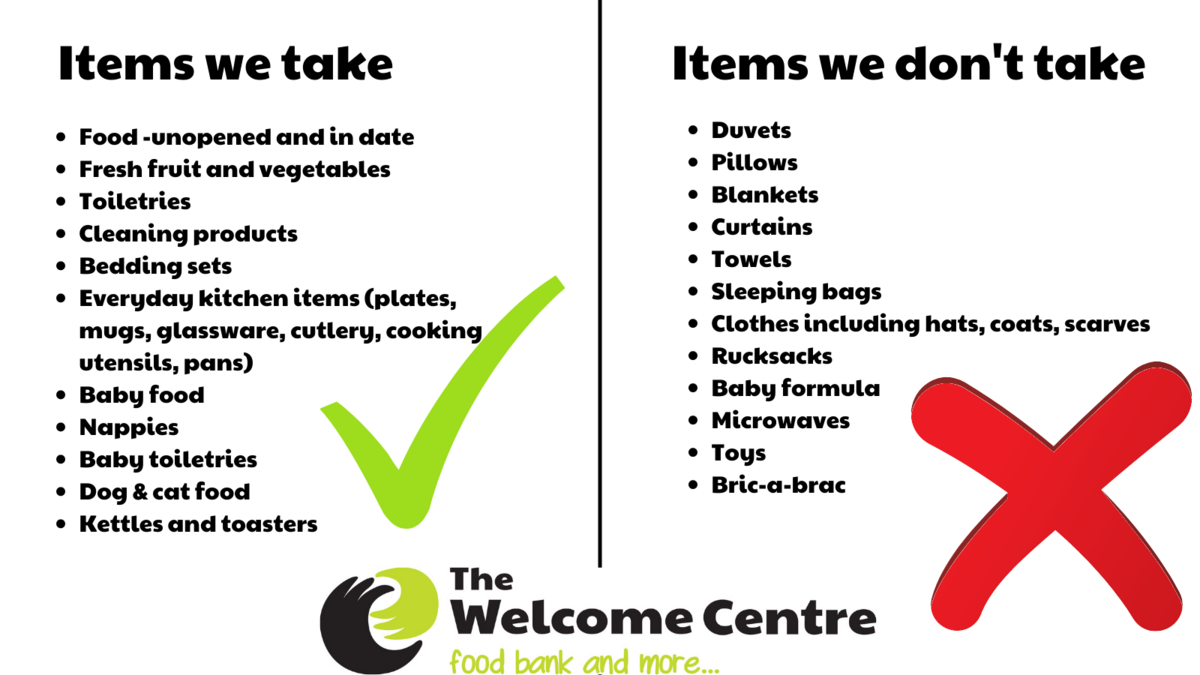 We've not taken this decision lightly, however, the quality and cleanliness of the duvets we have received over the last 2 years have decreased. We now discard more duvets than we keep. Although we want to provide our clients with goods, we also want to ensure what they receive is an acceptable standard and one we would use ourselves.
It's about dignity and a great service.
Please get in touch with any queries or questions, but understand if you come to donate at our warehouse with items we don't take, we will need to politely decline them.
You can find all our current shortages here